We've been keeping a secret, and we're so happy to announce that we are now a By Terry stockist. If you've never heard of the brand before, or simply want a reason to add some products to your wishlist, we've taken this opportunity to illustrate why we love this brand.
Why we're proud to be a By Terry stockist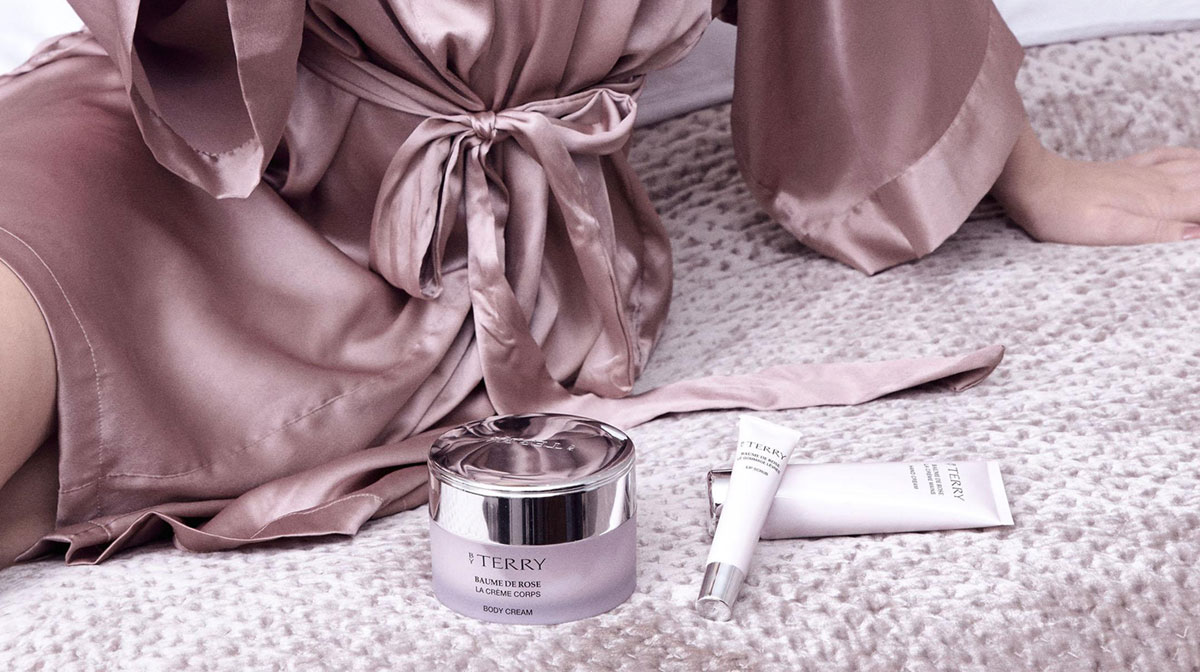 The Founder: Terry de Gunzburg
The woman behind the eponymous brand is Terry de Gunzburg. Coming from a family with a talent for science, Terry soon swapped her scientific studies for a more creative outlet. She started her training at the Carita beauty school in Paris, leading to a career as a highly sought after makeup artist the world over.
A woman after our own heart, her signature makeup look is flawless foundation, impeccable lips and thick, separated lashes.
Her reputation led to YSL Beauté hiring the talent, and for fifteen years Terry de Gunzburg held the title of International Makeup Designer – you know who to thank for your Touché Eclat. Soon developing her own bespoke 'made to measure' line, the word spread about Terry's products and she developed her own beauty line: By Terry. In 2012 Baume de Rose was created, leading us to today where we can proudly call ourself a By Terry stockist – nearly!
Best By Terry Products
As a teaser for our soon-to-launch brand, we've picked our favourite By Terry products. Make a note and get ready to add-to-bag.
Lash Expert Twist-Brush Mascara
Why use two mascaras when you could use one? One of the first brands to bring this style brush to the market, By Terry's newest mascara launch features a standard mascara brush perfect for everyday use. However, simply twist the base of the product to curl to mascara wand into a tighter packed brush, perfect for adding drama and definition to your mascara application.