Swiss skincare brand Karin Herzog is the world's leader in oxygen skincare products. Oxygen is vital in deep cleansing your skin, removing bacteria build up and boosting molecules that sit underneath your skin. With a Day and Night Moisturising Cream used by the likes of Kate Middleton, it's no surprise the unique oxygen lead skincare regime is creating a storm in the industry.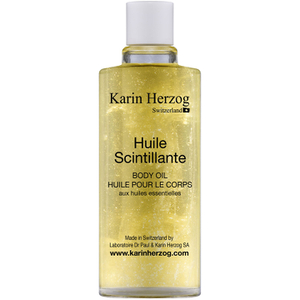 Karin Herzog Huile Scintillante
Save 25% today at Beauty Expert
The discounted amount has already been taken from the RRP. Offer valid for a limited time only. 
Shop the offer