At Illamasqua we are on a mission to empower all with the confidence to express their true self.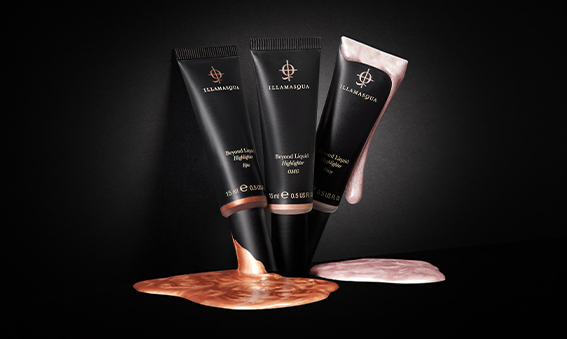 Introducing Beyond Liquid Highlighter
Discover the latest creation from Illamasqua that will take your highlighter to the next level.
Create your own glow from subtle to strobe with Illamasqua's brand new Beyond Liquid Highlighter.
The latest expansion of our bestselling Beyond range will feature 3 super-pigmented shades in a shimmer elixir, to allow for an ultra-blendable glow.
SHOP BEYOND LIQUID HIGHLIGHTER
High-intensity cosmetics with maximum colour payoff, discover Illamasqua makeup. Loved by creatives, adored by beauty enthusiasts, bestsellers include the Hydra Veil Primer and the Beyond Powder Highlighters.
Read more on the blog: