Spotlight Whitening Toothpaste is an expert dental product that utilises the latest advances in oral care. Containing hydrogen peroxide, Spotlight Whitening Toothpaste works in synergy with the brand's whitening strips to enhance to maximise the whitening effect. Use twice daily as part of your dental routine.
Discover more: Regenerate | iWhite | Philips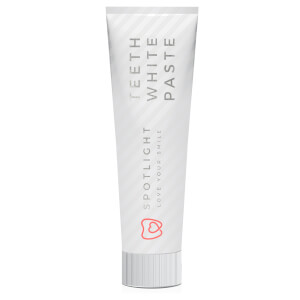 Spotlight Teeth Whitening Paste 125ml
Save 20% on selected products.
Discount has been applied to RRP. Offer valid for a limited time only.


See All