Here at Beauty Expert, we understand that a honeymoon calls for some extravagance. Let's be honest, it's one of the most important parts of the whole wedding and that's why we're here to help! We understand that romance has a different meaning for every couple, so here's a selection of our honeymoon favourites, to help you choose the one that reflects your interests, budget and style. Whether you're after ultimate relaxation or something a little more adventurous, let Beauty Expert inspire you with our top 5 honeymoon destinations.
Maldives
Situated in South-Central Asia with its idyllic islands dotted with the Indian Ocean, the Maldives offers sparkling turquoise waters and beautiful sandy beaches – an all-time dream honeymoon destination. Home to some of the world's top spa retreats and boasting crystal clear sea waters, it's no surprise that the Maldives is regarded as on the most desirable diving locations; offering you some of the most incredible experiences under water.  If the combination of white sandy beaches, adventurous undersea activities and pure bliss sounds like you're perfect get away, then be sure to head to the Maldives.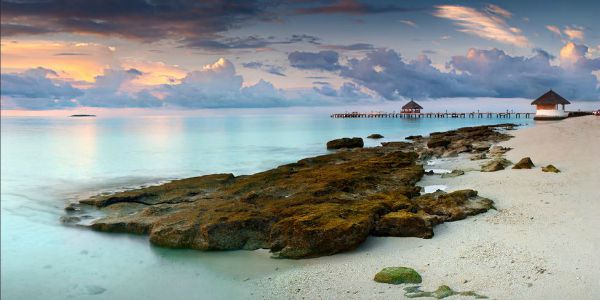 Paris
As the City of love, who could ask for a more romantic destination than Paris? Offering a variety of experiences, from the Louvre and Eiffel Tower to the many hidden gardens and romantic cafes, it's no wonder Paris is regarded as the most romantic destination in the world.  As Audrey Hepburn once said "Paris is always a good idea" and here at Beauty Expert, we couldn't agree more. Rich in its history and culture, Paris is simply beautiful. If you adore fine dining, culture and endless romance then you're going to fall in love with Paris.
Lake District
The Lake District is undoubtedly one of the most magical honeymoon destinations, so if you're after something quiet and cosy, look no further than the Lakes. Surrounded with remarkable natural beauty and breath-taking views, the lakes is the perfect romantic destination. With a never-ending list of activities from boat trips, horse riding and kayaking, the Lakes can certainly provide you with adventure. But don't' worry, if you're after something a little more relaxing then there's plenty more relaxing activities to be enjoyed at the Lakes. From leisurely walks around the forest to having a pamper in a spa, it's the perfect location to relax with your new husband; whilst taking in the beautiful scenery.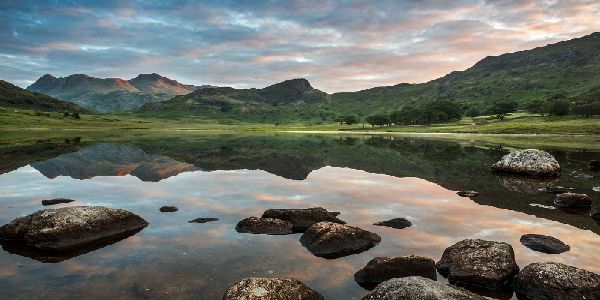 Santorini
For beauty that's exquisite, timeless and unspoiled, the Greek backdrop offers the most romantic drop for your honeymoon getaway. With glorious sunshine all year long, Santorini boasts gorgeous sun-kissed beaches with midnight blue waters and truly stunning scenery. Waking up to the view of the caldera – the island's volcanic crater – with your loved one is what makes Santorini so unique; offering you both a truly magical experience. Aside from the incredible view, this picturesque volcanic island boasts amazing food and drink, cosmopolitan resorts and great shopping. Enjoy beautiful sunsets, evening strolls along the sea and create precious memories. The new Santorini range from Korres is a true echo of the deep blue skies and crystal-clear water – especially with its gorgeous packaging. It's fresh and fruity smell of the Greek wine grapes, the Santorini Vine Body Milk  and Santorini Vine Shower Gel work a treat for moisturising and protecting your skin.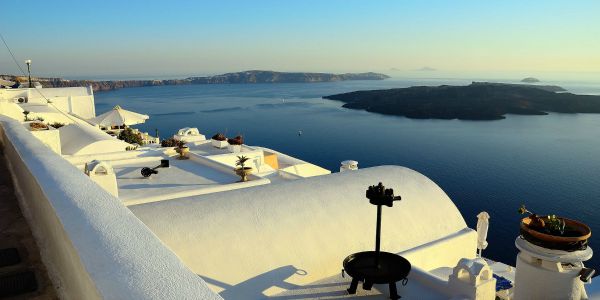 Kenya
Hearbreakingly beautiful and incredibly chic, Kenya is fast becoming one of Africa's most popular honeymoon destinations. If you're seeking a mix of adventure, relaxation and romance, then you should celebrate your honeymoon in Kenya. Filled with safaris, gorgeous beaches and cultural tours, there's always something new to discover. So whether you're spotting zebras and elephants, roaming the hazy landscape, enjoying some down-time on the tropical beaches. or enjoying the views of the Maasai Mara in a hot air balloon, Kenya is sure to offer something extra special.