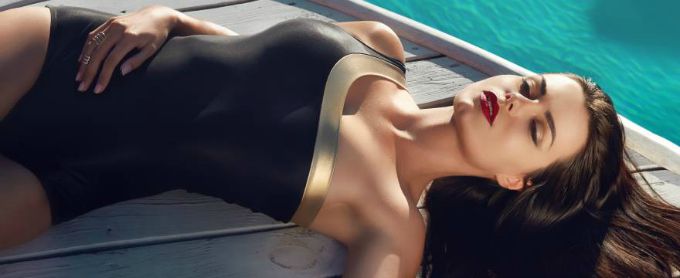 Holiday season is here so if you're jetting away this summer, then make sure you're sunshine ready with our holiday beauty essentials. Here at Beauty Expert, we've rounded up a selection of the best beauty products that are sure to get you looking your best this summer – whether that's at home or away!
Now it's no surprise that sun, salt, sand and chlorine play absolute havoc with our hair on holidays. Available from the 1st August, we bring you the Redken Frizz Dismiss shampoo. It's sulphate free and provides the very best protection against humidity and frizz, so it's no surprise that this was on the top our holiday beauty essentials list! It provides the ultimate smoothness but it's really gentle on the scalp so it's ideal for everyday use.

A firm favourite of ours at Beauty Expert is the Jurlique Rosewater Balancing Mist. A best-seller from the range and one we can't get enough of. It's refreshing, provides you with amazing hydration and smells delightful. It's sure to keep you feeling cool and refreshed when you're by the pool! What've even more fabulous is that this magical mist can also be applied over make-up!

No holiday beauty essentials would be complete with an SPF, and for this we bring you the Nuxe Sum Emulsion SPF 30. It's enriched with a gorgeous blend of sun and water and is free from alcohol or parabens so it's lovely and nourishing on your skin as well as protecting you from harmful UV rays.
Nestled within this cream are a gorgeous blend of vanilla, amber and lemon, that ensure your skin is left silky smooth. For maximum moisture, it's best to pop this on after you've showered. It's a paraben-free formula and is rich in sodium hyaluronate so it's kind on your skin and won't leave any oily residue. It's no wonder it's one of Bliss' best-selling products!
If you don't own a BB Cream already, then let us introduce you to some of the many benefits. They're hydrating, even out your skin-tone, leave you feeling radiant and provide really good coverage. The REN Satin Perfection BB Cream SPF 15 is silicone free and adjusts to whatever skin type you are. It feels amazing and light on your skin and it contains an SPF of 15 so it provides protection against harmful UV rays as well as keeping your skin looking flawless.
What are your holiday beauty essentials this summer? We'd love to hear your thoughts so please comment in the below. Tag any of your pictures @BeautyExpertCom on Twitter and Instagram. Shop at BeautyExpert.com, with free delivery worldwide.