Diplomat. Journalist. Founder of what has become one of Europe's cult skincare brands. It's not hard to be taken aback by Margaret de Heinrich de Omorovicza. With a CV to rival some of the world's most powerful women, rightly or wrongly, I expected to be met with someone, well, harsher. "I must say I'm really struggling" she says as we discuss the realities of juggling motherhood, working and, well, just life.
"The biggest thing isn't really the to-do list, I find what makes the biggest difference is the emotional side. It's taking the time to forgive myself of the things I feel I've done badly."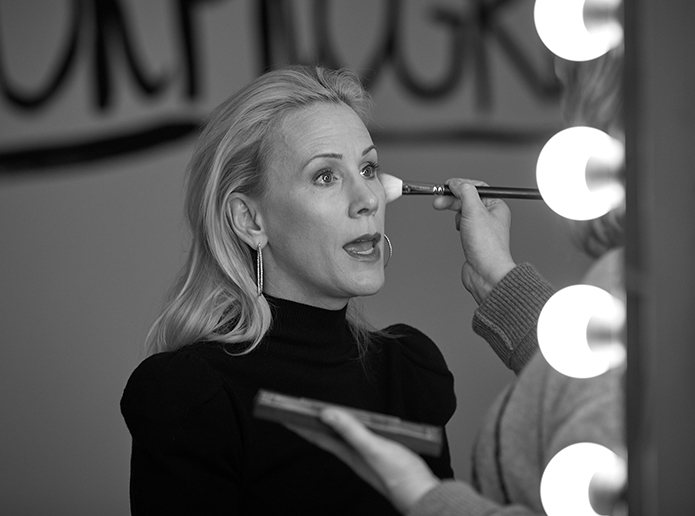 Beginning her career at 18 by interning for editorial big shots such as Time and W Magazine, Margaret went onto become a high-flying diplomat at the US Embassy before she birthed her skincare darling Omorovizca, with the help of her husband, Stephen.
As a woman who's worked her way up in the industry, Margaret is the perfectly positioned to talk on how perseverance and hard work will result in change and success. Of course, 2018 marks a momentous 100 years since women were first granted the right to vote after years of campaigning by both Suffragettes and Suffragists. With movements like #MeToo and Times Up showing no sign of slowing down, this year it feels like International Women's Day couldn't come at a more significant and important time.
"I think we're at an inflection point. I think we have to put markers in the sand.
I have never thought of myself as not equal to a man. It almost makes me smile that someone would try and put me in the margins because I'm a woman, it almost boggles the mind.
"I've been lucky, I've had very empowering bosses, I've had very empowering mentors, I run my own business and Stephen is very empowering, he sees no difference whatsoever."
It quickly becomes apparent that Margaret's greatest power is not her command of the boardroom, (although we have no doubt she excels in that area too). Her greatest power is her innate ability to strike up a conversation with anyone in the room.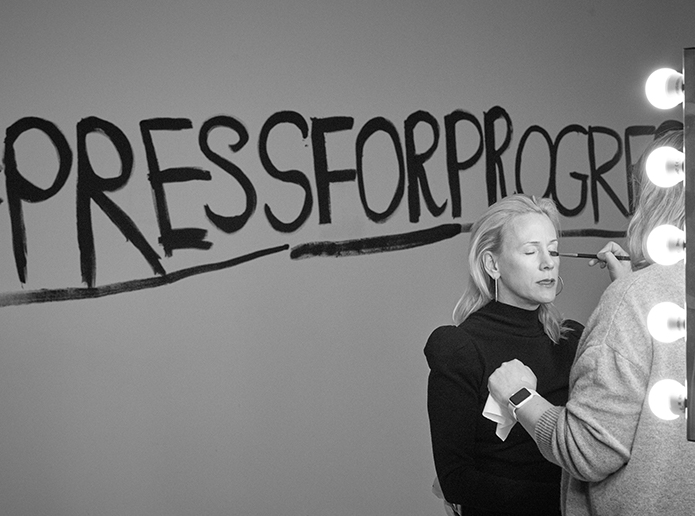 A natural intrigue that allows her to ignite discussion wherever she goes. "Do you think computers have made us or more or less productive?" she asks as we sit to have a morning coffee ahead of shooting our International Women's Day campaign. It kindles a debate between us that makes us contemplate.
It's clear that Margaret's expert conversation manoeuvring isn't about her dominating the room, it comes from a place of intrigue, a frank interest in other people's views, an interest that I have rarely come across.
But where does an all-American girl with a privileged background learn such abilities? From one person…her mother. "She's a very grand person and when I say that, it has nothing to do with money. She looks at the world in a way that's loving."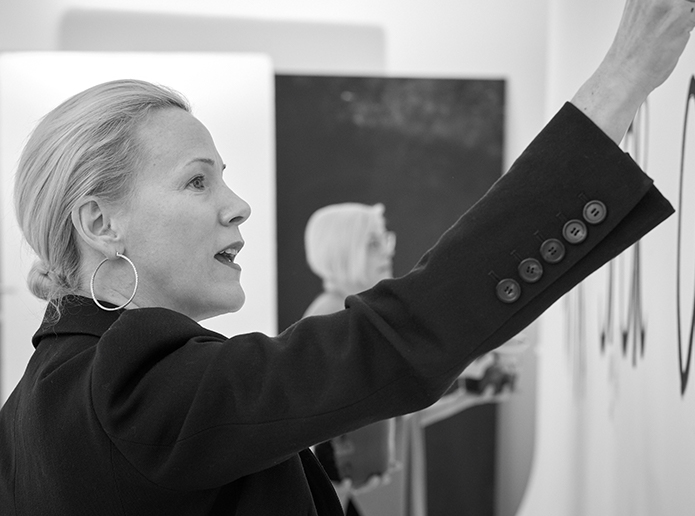 "She taught me that you can be from anywhere in the world, you can have any persuasion, you can look any way but if you are a genuine, nice person you can have a genuine connection with anyone."
Her captivating nature and unpretentious mentality are not the only qualities Margaret learned from her mother, as one does not achieve such unprecedented success without a certain amount of fire in one's belly.
It was my mother who was like you can do anything. You can have an amazing, career, you can be the president of the United States – that was my big goal when I was young.
"She told me you can have children, you can have an amazing marriage, a great social life…but you know what… it's full on."
A key influence in her life, Margaret's mother didn't work until she was 50, then started up her own restaurant.
"She's 70 years old and she goes into the restaurant at 4am and makes all of her own food and it's been a huge success.
"It showed me that it's never too late to change and to start something completely different. That's an amazing lesson."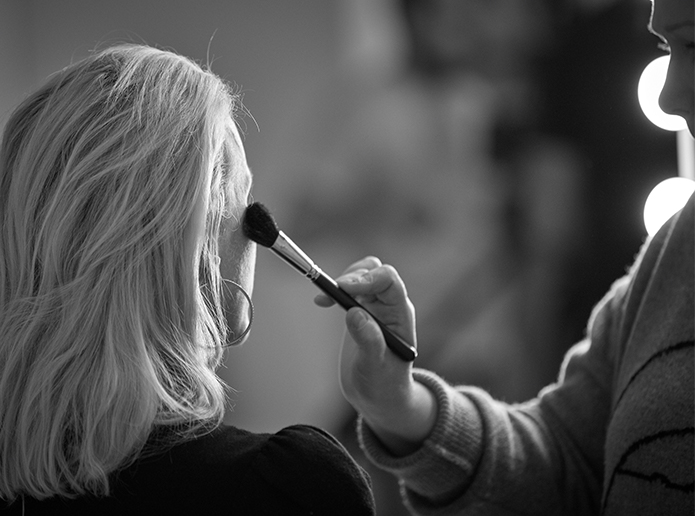 Unlike other interviews, where influential women talk about how if you work hard you can 'have it all', Margaret is refreshingly candid about how she is struggling with the tremendous juggling act that is being a working mother. Admitting, like many women, she finds herself comparing herself to others.
"I think it's an innate interior dialogue. It's this thing of 'look at her she's doing it so well. How are her clothes so fashionable? And how is her house so great?
"Every time you do that you beat yourself. I think you need to give yourself permission to forgive your failings. If a friend was to listen to you she would be like 'are you kidding?'"
Discover the campaign here
---
'TALKING HEADS'
READ OUR INTERVIEW WITH EMMA HARDIE | READ OUR INTERVIEW WITH SONIA DEASY