We all have bad hair days, and healthy hair can be hard to achieve. As well as being dependent on factors such as genetics, lifestyle and styling choices, there are few things you can do to achieve shiny, frizz-free hair. Thankfully, there's a cult product making waves in the beauty world, enter: Aquis' game-changing hair towels, specifically designed to look after your tresses with an innovative, science-backed design…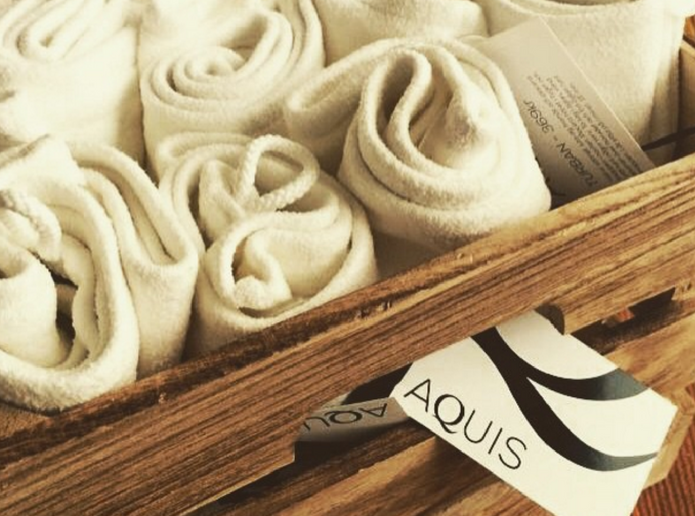 The first beauty tool engineered to dry your hair quickly, correctly and efficiently whilst simultaneously protecting it from damage, Aquis' cult product allows you to enjoy healthy, shiny and manageable hair with no fuss. We uncover the secrets behind this pioneering product and take a look at the 9 hair commandments that promise results in as little as three weeks!
 What Are Aquis Towels?
Crafted with new generation Aquitex, the Aquis' range of hair towels boast innovative technology that works to draw water from wet hair faster and more thoroughly than ordinary towels, reducing the amount of time taken to style your tresses.
What Are The Benefits Of Using An Aquis Towel?
Hair loses 60% of its structure when wet, rendering it much more prone to damage. This means how you towel dry your hair is crucial to its health. Water also causes the hair cuticle to open and swell, which can trigger unwanted frizz and damage. The quicker you remove water from your hair, the less damage will be done over time, making your locks look and feel better.
 How Do You Use An Aquis Towel?
Simply leave your chosen Aquis towel on for around 15-20 minutes and your hair will be near dry.
What Are The Options?