When you're stressed at work, a two hour deep-tissue massage will probably do the trick. Sadly, for most of us, an all-indulgent spa day is not a feasible corporate expense. Even so, it's important to keep our stress levels in check – especially at the office. But when you're so plugged into your work and the endless items on your to-do list, it can be hard to remember to check in with yourself. The solution? Making breaks a scheduled part of your day. And with our round-up of 5 of the best ways to deal with stress without leaving your desk, we're sure you'll be relaxed in no time…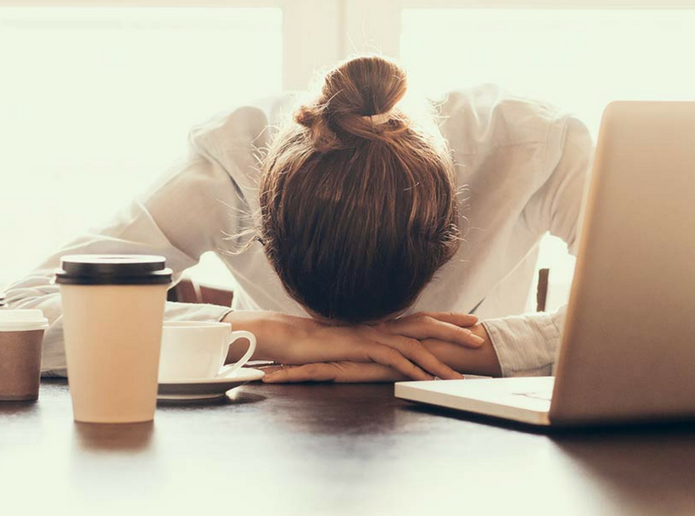 Breathe
You likely don't pay much attention to your breath, after all, you do it all day long and it's completely automatic. But, becoming more aware of your breath and performing a few deep breathing exercises can produce a natural, relaxation response. Working to increase the supply of oxygen to your brain and helping to promote a state of calmness, deep breathing techniques assist you in focussing on your body, which can quieten your mind.
How to: Sit at your desk, close your eyes and fully relax into the surface that supports you. Take a long, deep breath and with each exhalation, try adding a gentle sigh. Each sigh helps set your body to its natural state of ease.
We recommend: Neom Pulse Point Real Luxury Stress Relief Treatment.