A good night's sleep is the one thing Neom get asked about more than anything else. Statistics show the average person spends 25 years of their life asleep and that less than 6 hours of sleep a night is the main cause of burnout. So, it's so important to restore and maintain healthy sleep. There's nothing more delicious than one of those uninterrupted lengthy snoozes in the sack – waking up to natural light and a big smile – but real life doesn't always play ball.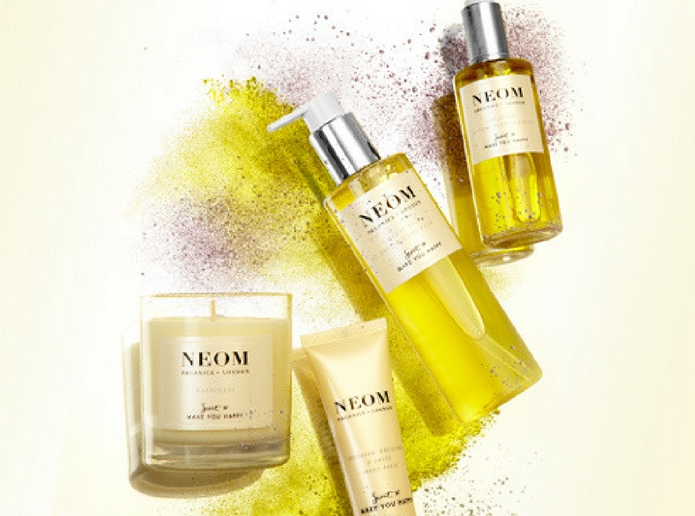 So, Neom focus on the things that we can all change – the small steps that make a big difference to our health, every single day. While no one can write that last minute presentation for you, Neom can definitely help you unwind completely once it's done – and turn your bedroom into a science-backed sleepy haven while you're at it.
Neom's Sleep Expert, Anandi, says: "This is about easy and positive changes that really stick and really work. It's not about popping a pill or buying an insanely expensive mattress – it's about looking at your sleep from every perspective, in a way that wakes you up to the simple solutions.
"From the food you eat to the workouts you choose, to making your bath work twice as hard for you….everything plays its part in your best night's sleep."
But how do you have a perfect night's sleep?
Neom's specially formulated Scent to Sleep range with natural fragrance not only smells wonderful but also has a relaxing effect on the mind and body. 88% of women had a better night's sleep on the Neom 3 Step Sleep Program. 19 of the purest essential oils go into their amazing tranquillity blend – and it's the complexity of this formula that has made it as effective as it can possibly be.
Give their 3 step programme a try with the 3 heros of the collection. Tranquillity Scented Candle which is hand-poured with 100% vegetable wax, Perfect Night's Sleep Bath Foam with soothing marshmallow and coconut oil, and the 5 star rated Perfect Night's Sleep Pillow Mist.