If it's a rejuvenating break you're after, then Champneys at Tring is the crème de la crème of spa breaks. Nestled in 170 acres of beautifully manicured land, the converted stately home – that was once the home the Rothschild family – is the ideal location for detoxifying both the mind and the body.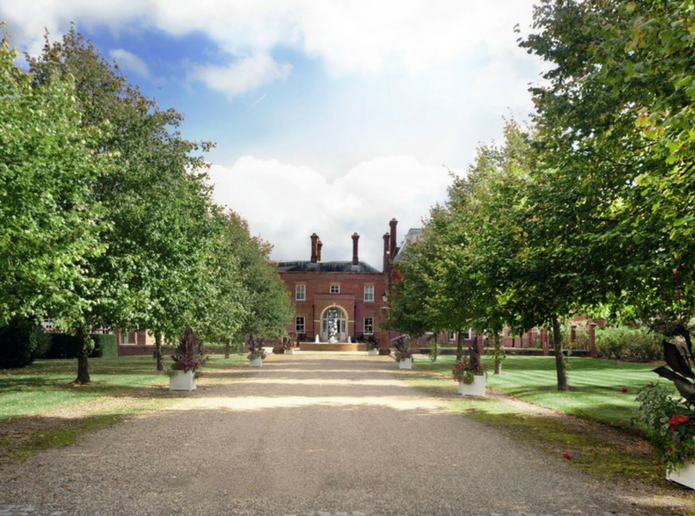 As soon as I stepped through the doors, I was instantly hit with a sense of calm. Not the type of synthetic calm that's gained from cleverly positioned water features, floating orchids and chingy music, but a kind of inner tranquillity that comes from feeling at home. Elegantly decorated in a classic yet comfortable interior, Champneys maintains an understated luxury that doesn't leave you feeling out of place wearing a white robe and flip flops, even in the most public areas – like the restaurant and reception.
Greeted by the super friendly front desk staff, who quickly whisked our bags out of our hands to replace with an antioxidant packed berry welcome drink, it's safe to say the check-in process was suitably detoxifying – setting the tone for the rest of the stay. Next, expert receptionist, Julie, gave us a tour around the grand building, of which she has proudly been part of for 15 years. Kindly pointing out the 'drawing' and 'music' room – a place where guests can enjoy a coffee and the day's newspapers, as well as occasional piano accompaniment.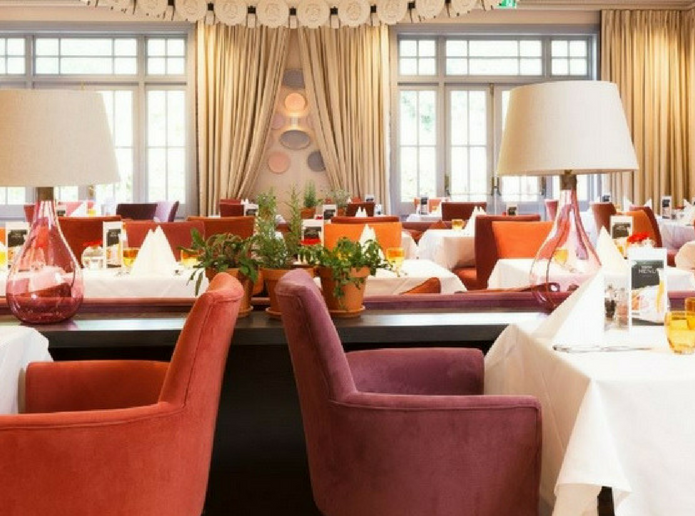 Enter our competition here  to win a day of pure indulgence for two at Champneys
Our sumptuous yet homely double suite was dressed in cool green decor and came with an impressive balcony that boasted calming views of the surrounding greenery (you can even spot some squirrels if you're lucky enough). For me, the star features included the rainforest-esque shower and separate dressing table, which made it the perfect space for beautifying and mulling over outfits for dinner without being distracted. 
The philosophy of the Champneys resorts is centred around health and wellbeing. With a holistic approach to pampering, considering how you look as well as how you feel, the spa is well-equipped with a plethora of detoxifying treatments and facilities that will help to brush away those festive cobwebs. Even the dining is healthy, but more about that later. Boasting a number of Jacuzzi's, both indoor and outdoor, a plunge pool, a sauna, a steam room and a number of relaxation areas including a whole host relaxation waterbeds, I wasn't short of a space for a Sunday afternoon snooze. 
Sound impressive? Well that was just the spa area, the resort also boasts a separate 'Detox and Wellbeing Centre' – the first of its kind in the UK. A modern, purpose-built 'marine-themed' hub of cleansing, the centre hails the importance of water-based treatments that aid remineralization and detoxification- maintaining the ethos that natural ingredients help to draw out toxins while naturally moisturising, exfoliating and softening the skin.
Read more: 7 Detox Inspired Beauty Products You Need
I opted to try out the 'Detox Ritual' a two-hour long treatment that works to "give the body a break from normal practice and support the breakdown of toxins.' The five-step treatment is expertly curated by your dedicated therapist according to your personal needs. I opted for; a dip in the Thalassotherapy pool (a pool infused with minerals of the sea) ;an algae infused foot spa; a seaweed body wrap and a session of Pressotherapy which ended with a stint in a salt and oxygen room.
The five-step ritual left me leaving perfectly relaxed and clear-minded, although my favourite step was most definitely the Pressotherpapy session. If you're like me, and have never heard of it before, you basically don a pair of detoxifying trousers that cleverly compress to give a massaging effect on the legs, bum and tum. An effective massage and truly purifying treatment, it works to naturally clear the body's toxins through the method of lymphatic drainage – helping to tone and sculpt the legs. I then moved to the salt and oxygen room, which cleansed my body from within by opening the airway and clearing the lungs – perfect for undoing that festive December overindulgence.
For the beauty junkies who want expert advice then Champneys will not disappoint. The resort boasts an entire shop dedicated to expert skincare, stocking brands like Decleor and Elemis – whose experts hold regular demonstrations throughout the day to show you how to get your best skin yet. The spa treatment menu also boasts some of the brands signature facials such as the Decleor aurabsolu glow power booster facial and the Elemis superfood facial.
As well as being a number one spa destination, Champneys is also renowned for its effective diet and weight loss programmes. Meaning all the food in the restaurant and café is low-fat, healthy and full of goodness – making it the perfect place to kick-start a health regime. Plus, it's perfectly acceptable to eat your breakfast and lunch in your white robe – making it an all-round winner from me!
The verdict: If you want to pamper, get fit and relax, Champneys has everything you need to look and feel truly amazing from the inside and out!
Read more: Top 10 Wellness Trends According To Dr Claire Maguire