Image source: www.thesquareclub.com
All this week, we've been celebrating the classic wedding rhyme something old, something new, something borrowed, something blue in true Beauty Expert style.
We've celebrated something old with Elizabeth Arden Eight Hour Cream, something new with Jurlique Rosewater Balancing Mist Intense, something borrowed with some fab beauty tips from our favourite bloggers, and now it's time for something blue. For this, we couldn't think of anything more fabulous that than a pre-wedding beauty routine from Bliss.
So before you strut down the aisle to say 'I do', plan out your grooming with this 'proposed' pre-wedding at-home beauty routine from Arpita Patel, the leading Spa Body Technician at Bliss Spa in London.
Fabulous Make-Up Melt Gel-to-Oil Cleanser
If you want a product that cleanses and balances your skin, look no further than the Make-Up Melt Gel-to-Oil Cleanser. It's good to leave this on the skin like a mask for 10mins. It helps to nourish and brighten as well as breaking down the oils on your skin. Remove with a muslin cloth for a luxurious and thorough removal.
That's Incredi-'Peel'! Resurfacing Pads
Say goodbye to fine lines and imperfections before your wedding day with these clever little pads. Use in the evenings and you'll gradually be releasing glycolic acid and helping renew and replenish your skin throughout the night. It's perfect for those who want a no-nonsense facial to help fight against wrinkles, dark spots and un-even textures. They can also be applied to the area after a bikini wax as it prevents ingrown hairs.

Triple Oxygen Instant Energy Infusion Mask
This one's a must for fixing dull and tired skin! Before applying the mask, it's best to exfoliate to remove dead skin cells. It's really important to exfoliate before applying any products so that the ingredients can penetrate into the deeper levels of the skin. Say hello to more brighter and younger-looking skin!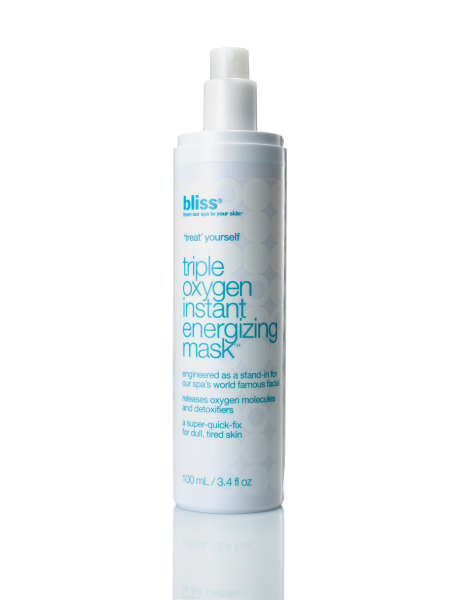 Triple Oxygen Radiant Protection Energizing Serum
For the ultimate glow, this energizing serum will give you just that. With added Vitamin C, it helps to revitalize and refresh your skin as well as encouraging healthy cell function. Use daily to build a natural glow. It's also great as a makeup primer whether under a moisturiser or alone if you have oily skin.
Super Fast 'Fuzz' Off
We understand how important hair removal is before the big day so this is definitely an important step in the beauty routine! Before you get going, it's best to patch test first. Try to do your patch test at least a week before and then carry out your super-fast 'fuzz' a couple of days before your wedding. Apply onto the skin and smooth with the direction of the hair to ensure coverage. Say goodbye to that unwanted hair!
What's your beauty routine before you special day? Have you been getting involved with this classic wedding tradition? We'd love to know your thoughts in the comments below. Tag any of your pictures with #BETHEBRIDE @BeautyExpertCom on Twitter and Instagram. Free delivery worldwide at BeautyExpert.com.