I am such a lover of scientific-skincare, and I'm fascinated by the results I can achieve using a combination of 100% natural and scientifically-driven products. I find that usually, the brands with scientific products have the most interesting stories and different products, which is something I have discovered while using Swiss Clinic.
On first impression of opening my parcel, I was so impressed with the quality of the packaging. The sheen of the silver serum and the feel of the microneedle patches just screams "quality", however amazingly these products still have a higher end or affordable price alongside them.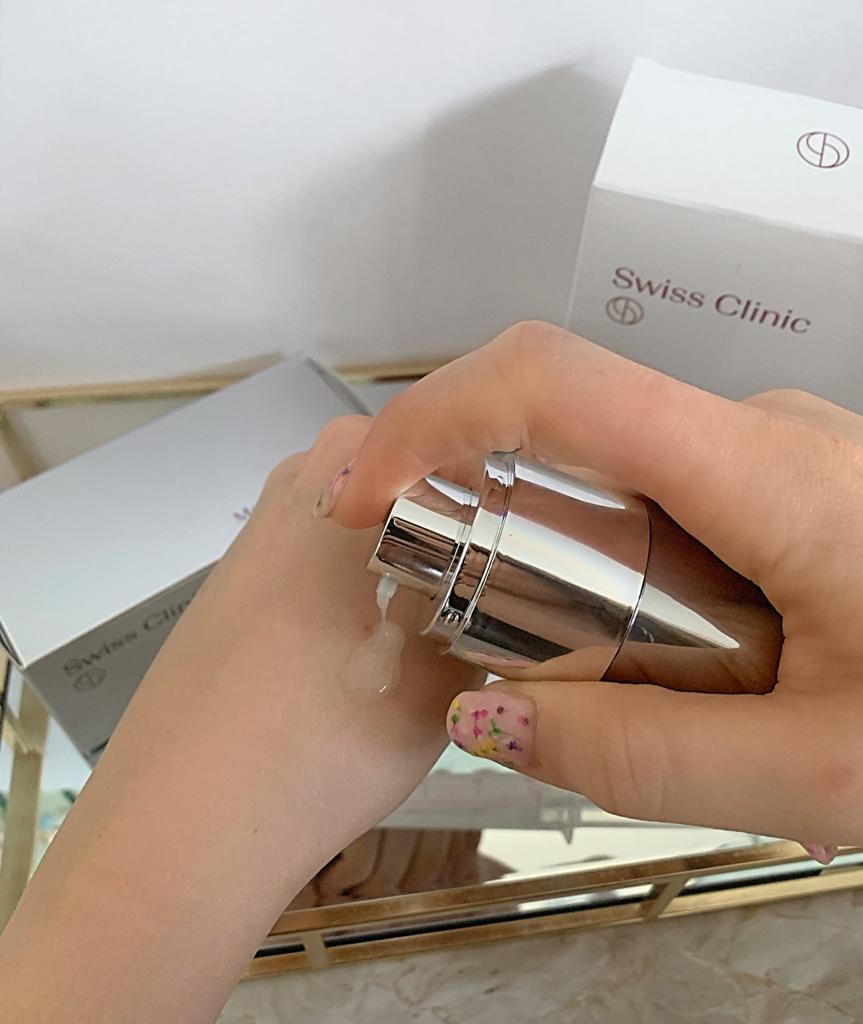 Swiss Clinic Rejuvenating Serum
This serum is SO nice, not oily or sticky and absorbs into your skin very quickly, so no complaints there! The only thing I would suggest is to use this when you are older than 22, I really enjoy using this product however I think someone older who is seeing the first signs of collagen diminishing would really be able to see visible results.
I would also suggest using a dermaroller before this serum, luckily I am a huge fan of dermarolling anyway so I tried combining the 2 and you can definitely feel the serum working deeper in your skin when you add this step to your routine.
I definitely noticed that any red, dry or problem areas on my skin healed much quicker when using this product, making for a much more even skin tone. This is one of the main benefits that Swiss Clinic talk about on their website:
Specially developed to work on acne scars and hyperpigmentation
It also didn't aggravate my skin at all so I would say this would be perfect for sensitive skin. My skin felt very moisturised after using the Swiss Clinic Rejuvenating Serum, and I honestly can't complain.
Would I repurchase once it's empty? Yes!