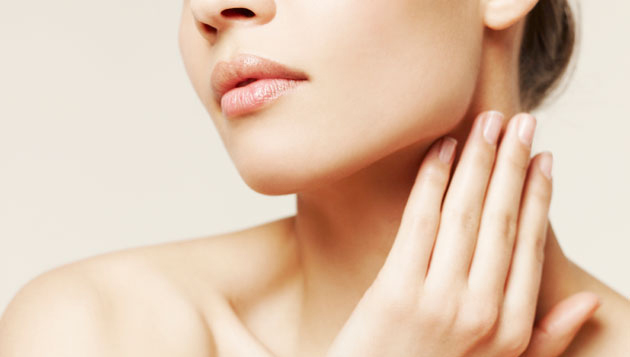 The days may well be getting longer again, but they're certainly getting colder too! And if we're not too careful, these chilly winter winds will easily wreak havoc and cause dreaded dry skin…
It's always important to keep our skin from drying out during these frosty times, but how do we know what treatment to use on which area?
Well, here at Beauty Expert HQ we've put together a list of 5 quick fixes for dry skin that target different areas of your body. So whether your hands struggle throughout the season, your lips can't handle the biting breeze or your whole body suffers under the wrath of the winds, we've got the ideal treatment to defeat dry skin for good. So, let's start from the top and work our way down…
Ease your eyes
First Aid Beauty 5-in-1 Eye Cream is the ultimate way to combat a whole range of irritating eye issues. Moisturising, smoothing, firming and brightening, this eye cream will banish dry skin to keep you looking wide awake and radiant all day long.
Fix your face
If your dry skin spreads further than your eyes, then the Pai Instant Calm: Chamomile & Rosehip Calming Day Cream is a fab way to combat a bigger area of dry skin. Whenever you feel the dehydration taking over, just rub this lush cream into your face and neck to feel refreshed again!
Mend your mouth
Or your lips, should we say. One of the best ways to heal chapped lips this winter is with Dr.PAWPAW Peachy Pink Balm, which combines papaya, olive oil and aloe barbadensis leaf juice to lock in moisture and smooth skin. This peachy balm will also add a hint of pretty pink to your lip colour – double whammy!
Heal your hands
A renowned solution to help the horrors of dry hands, HAND CHEMISTRY Extreme Hydration Complex is specially formulated to treat the effects of cold conditions. Not only will this genius hand cream treat your mitts, but it will begin to protect them too, making this the ultimate weapon against wild weather!
Sooth your skin
If you simply suffer from dry skin all over, then try Caudalie Nourishing Body Lotion to cover all bases. Moisturising and hydrating, your skin will bounce back to life with the help of this nourishing lotion, setting you up to tackle the most blustery of days without a skin care worry in the world!
Where are you most affected by dry skin? Will you be looking for a skin solution from BeautyExpert.com? Free worldwide delivery available!