Everyone's idea of paradise is different. Whilst some prefer the sun-drenched heat and relaxing ambience of a white sandy beach, others may prefer to spend their days holidaying in a 5* city hotel. But whether you're looking for some poolside lounge time or an action-packed city break, we've rounded up some of the most luxury holiday destinations worthy of your bucket list (or Instagram feed).
Santorini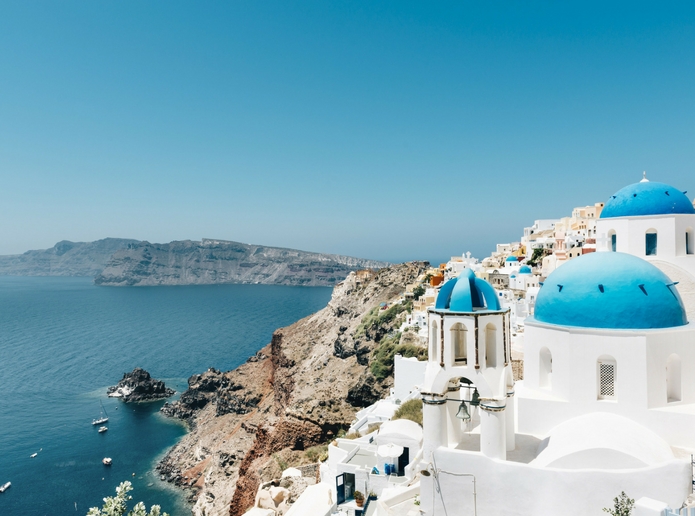 If it's a romantic escape you're after, Santorini's Cliffside villages are ideal for watching the sunset. Birthed from a huge volcanic eruption back in 1450 BC, Santorini is a slice of traditional Greece. The island's charms include white washed houses and blue-domed churches all are all overlooking the deep blue of the beautiful Aegean Sea. The perfect location for a sun-soaked beach holiday with you other half.
Our hotel pick: Andronis Boutique Hotel
This five star resort is quietly tucked away underneath one of the island's much sought after cliffs.  Featuring elegant terraces, plunges pools and beautiful refined Grecian décor, it' got a five star luxury meets understated glamour vibe about it that will make you never want to leave.
Antigua
Deep in the heart of the Caribbean, Antigua is one half of twin-island nation Antigua and Barbuda. Offering beautiful beaches, events, festivals and a whole host of lavish spa's to enjoy a little me-time, Antigua is a treasure trove of picturesque coves, coral reefs and palmfringed bay and cultured events.
Our hotel pick: Carlisle Bay
Offering  a contemporary twist on natural Antiguan beauty, the Carlisle Bay resort offers a perfect mix of white sandy beaches and calm sea waters, perfect for swimming or water sports for those adrenaline junkies among you.
Sri Lanka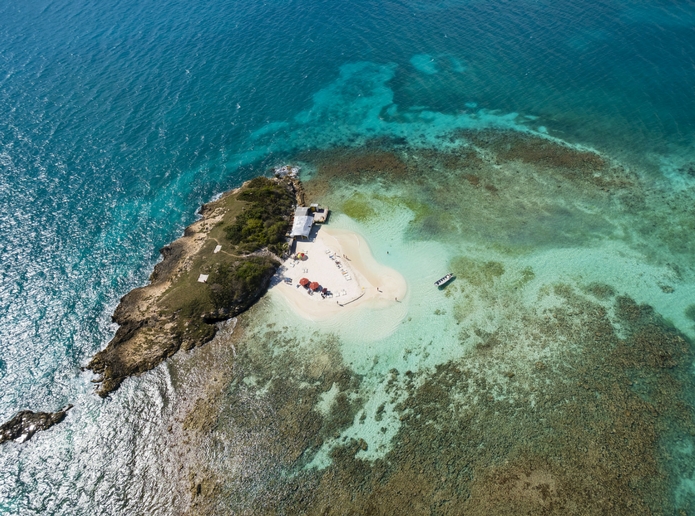 From jungle terrain to golden beaches, Sri Lanka maybe small but it certainly packs a punch. Packed with a plethora of cultural delights, Sri Lanka was once a land lured by jewels and spices but people now visit the land for its stunning beaches and beautiful ancient site. Add to that a colonial tea plantation (perfect for the tea loving Brit), beautiful wildlife, rustic coastal towns and stunning international cuisine, Sri Lanka is not just a holiday for you but all your senses too.
Our hotel pick: Anantara Kalutara
Located one hour away from Sri Lanka's capital city Anuradhapura, the Anantara Kalutara offers classic Sri Lankan hospitality in a secluded waterfront setting. Nestled amongst tropical gardens and coconut palm tree, the 5* resort is a treasure trove of Sri Lankan design blended with contemporary styling. Boasting two outdoor tropical pools, an infinity pool and a full-service spa offering a plethora of Asian therapies, it's the perfect place to unwind and recharge your batteries.
Bali
Boasting an Instagram worthy coastline of volcanoes and mountains, Bali's Ubud is the home to many calm and peaceful rice paddies. Now considered to be the artistic and cultural centre of Bali, Ubud is home to many Balinese artists, museums and galleries.
Our hotel pick: Maya Ubud Resort and Spa
Set in a beautiful mountainous area and surrounded by rice field, this environmentally sustainable resort offers all the modern facilities in a naturally beautiful setting.
Brazil
The fifth largest country in the world, Brazil is a stomping ground of historical quarters, beaches and wild landscape.
Our hotel pick: Ponta dos Ganchos, Brazil
Both exquisite and simple, the Ponta dos Ganchos is a modern resort which has been designed with relaxation in mind. With 25 bungalows all complete with double hammocks and private pools and the option to order breakfast at 3pm, a one night stay in this Brazilian paradise will have you feeling like you've died and gone to heaven.
Need some travel beauty essentials? Look no further…