You might associate marshmallow with the pink and white confectionery best known for toasting over the fire, but the sweet treat is a key ingredient in Jurlique's latest skincare product, Activating Water Essence. Once used by our ancient Greek ancestors to heal wounds, marshmallow root is the ultimate natural healer. Who knew there was so much more to this plant than fluffy candy?
Tell me about Jurlique's Activating Water Essence…
The plant-infused water is the perfect pre-serum product that works to hydrate, condition and revitalise your skin for a naturally healthy complexion. Rich in marshmallow root extract, the water works to deliver lasting hydration, whilst protecting it against moisture loss. The highly-concentrated formula leaves the skin feeling soft, smooth and perfectly prepped, ready to soak up the rest of your skin care regime with ease.
Why marshmallow root?
The brand's founders, Ulrike and Jurgen Klein, grew marshmallow at their Jurlique Farm more than 30 years ago and now use the restorative ingredient in over 70 of their products.
The plant itself has short, rounded leaves and small, pale flowers. But it's the root that makes it a beauty stalwart. Containing a high percentage of thick, syrup-like liquid called mucilage, it has intensively hydrating, softening and balancing properties. The ingredient's innate ability to retain water allows it to provide lasting hydration by forming a barrier that helps to rebalance the skin's surface and prevent moisture loss.
Read more: How to Achieve the Perfect Cleanse
Where does it fit into my skincare regime?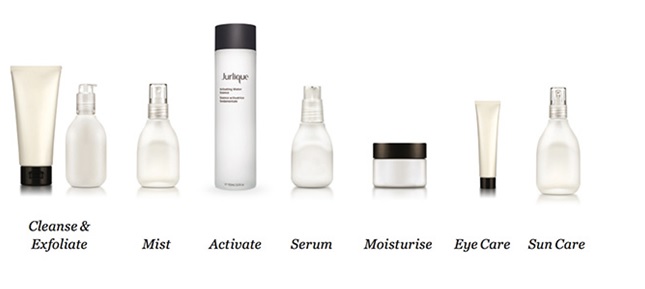 The Activating Water Essence should be used after toning and before applying a serum. Galvanising deep in to the skin, it creates an optimum base that actively absorbs your serum, moisturiser and final skincare products.
Expert tip: use after Jurlique's Rosewater Balancing Mist and before Jurlique's Herbal Recovery Advanced Serum for optimum results.
Read more: The At-Home Facial with Decleor
How do I use it?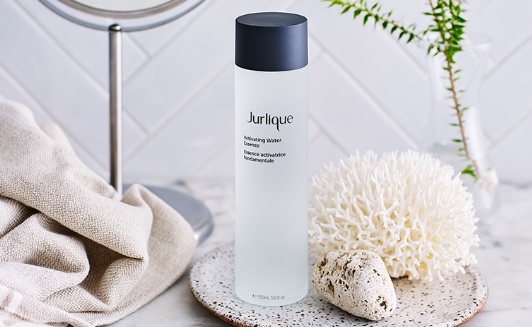 Apply Activating Water Essence after your Toning Mist and before your serum. Your Toning Mist remains part of your cleansing ritual as it delivers instant and immediate surface hydration, and helps prepare your skin for Activating Water Essence.
Pour a few drops of Activating Water Essence into the palm of your hand.
Warm and gently press the essence over your face, neck and décolletage.
Use morning and night as part of your Jurlique skin care ritual.