The benefits of a good night's sleep are much exalted in the beauty industry; a radiant complexion, no dark circles and a fresh, dewy glow. For most of us, however, it's not that easy to come by. After a long, hard day at the office we may be winding down in the hope of a satisfying sleep, but our bodies are about to get busy preparing for the day ahead. By tapping into our shameless vanities, beauty companies have finally got us to sit up and listen: new research into the direct correlation between poor sleep and poor skin strikes fear into the heart of a beauty fanatic like nothing else. Fortunately, there is a new trend making waves in the beauty industry and if it's good enough for Gwyneth Paltrow, its good enough for us!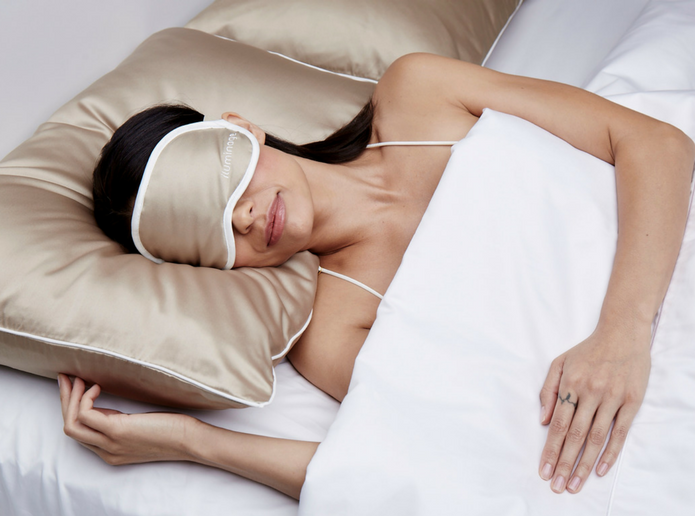 If you've ever wondered how Gwyneth Paltrow achieves her gorgeous, glowing complexion, you are not alone. But don't worry, as the mother-of-two has revealed all we need to know in her new, tell all book, Goop Clean Beauty. Championing copper pillows, heated socks and a 12-hour fasting window, the actress claims the secret to her enviable complexion is a phenomenon she calls Clean Sleeping.
"Call it vanity, call it health, but I know there's a huge correlation between how I feel and what I look like when I roll out of bed in the morning" – Gwyneth Paltrow 
An attempt to secure a minimum of seven or eight hours of good quality sleep a night, Clean Sleeping includes wearing heated socks to bed in order to regulate the temperature of your feet, sleeping on copper-infused pillowcases, and indulging in sessions of yoga nidra – a form of meditation reported to give you the benefits of sleep while awake. The actress bans bedtime snacks and believes in a fasting window, which means finishing dinner by 8pm and having breakfast at 8am the following morning. So now you've got the secrets to Gwyneth's enviable, luminous skin, what are you waiting for?