Life would be simple if it evolved around one thing. Work, family, exercising, socialising all take an abundance of energy, making keeping the plates of life spinning is an exhausting task. Whilst we want to have it all, there's no denying that a busy lifestyle takes its toll on the skin. Lack of sleep, free radicals and stress all show up in the form of tired, dull skin. That's why, French skincare brand Caudalie have curated a skincare range that has been expertly formulated for the modern day superwomen.
About the range…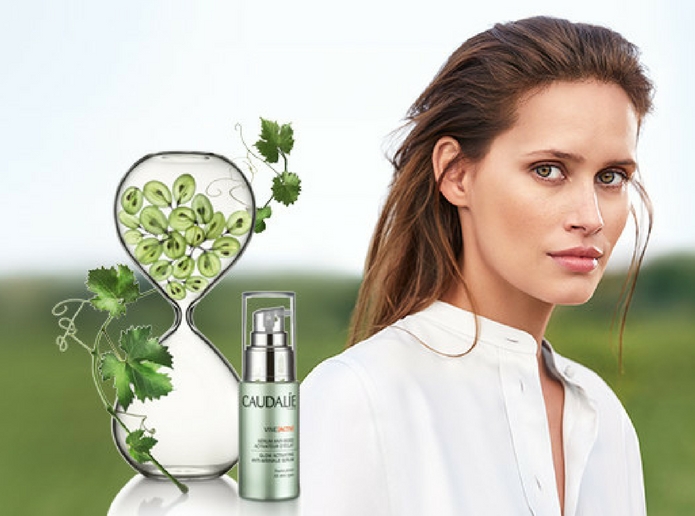 The ages of 20 and 33, our skin loses around 10% of its elasticity, whilst its level of vitamin C and E concentration also plummets – making it ever difficult to look fresh and refreshed every day. Speaking to Glamour magazine, brand founder, Mathilde Thomas says: "Skin begins to look tired and dull, wrinkles begin to appear, and it takes longer to recover from the long days and late nights associated with modern living. This is skin cell burnout."
But Caudalie have formulated an innovative solution: VineActiv. Built to tackle fine lines, wrinkles and a tired complexion, the VineActiv range is a line of 'intelligent' products which packed with AntiCell Burn-Out Complex.
Bursting with a powerful dose of grape polyphenols, the most powerful antioxidant in the plant world, the product's have been expertly formulated to protect the skin from external aggressors and preserve radiance.
Key ingredients:
Vitamin C works to brighten the skin
Vitamin E targets sebum and keeps skin supple
Hyaluronic acid to moisturise and hydrate
Botanical antioxidants fight cell damage by oxidative stress, preserve collagen and boost moisture levels.
In the morning…
First step: Caudalie Vineactiv Glow Activating Wrinkle Serum