In honour of Chelsea Flower Show, it only seems fitting that we highlight the benefits of one of the most beauty-enhancing flowers, rose. Used by the ancient Greeks and Romans to perfume their baths, it's no secret that rose water is a natural beauty wonder for the skin. From its anti-inflammatory properties to help tackle fine lines and wrinkles, the fragrant flower helps to rejuvenate and replenish the skin – leaving it as soft as a bed of roses. That's why we've teamed up with natural beauty brand, Jurlique, who have the super ingredient at the heart of their products.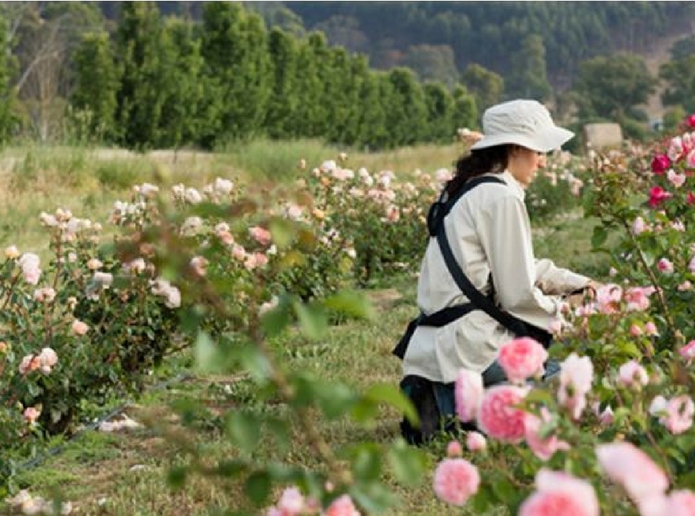 Roses connect you to nature – to beauty within. They are the queen of herbs when it comes to skin care.  – Ulrike Klein, co-founder of Jurlique.
With a whole host of botanical farms, located in the hills of South Australia, Jurlique grow their roses organically before gently picking them by hand and infusing them into their products. To educate you on the natural super ingredient, we've rounded up 9 natural benefits that will have you reaching for the rose water.
It's anti-inflammatory
Packed full of vitamins, minerals and antioxidants, the flower's anti-inflammatory properties help to treat areas of redness and inflammation – making it ideal for those suffering from irritated skin or rosacea.
Editor's Pick: Rosewater Balancing Mist Intense Deluxe Edition