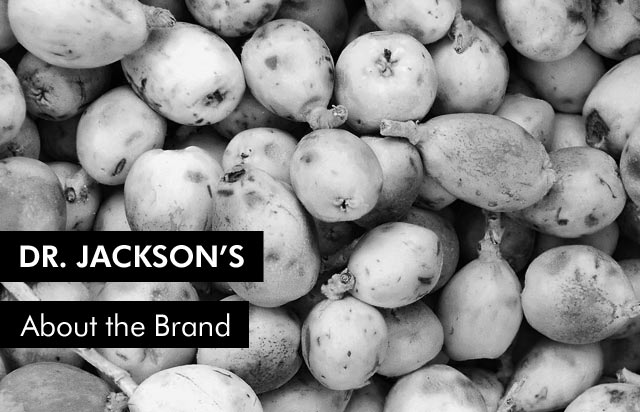 Utilising the best from nature, Dr Jackson's provides you with a fresh approach towards skincare. With expertise in the world of cosmeceutical products, Dr Jackson's falls back on the benefits that nature has to offer.
With 19 years of research behind them, Dr Jackson's has collated knowledge from labs and nature around the world to formulate skin care that really works for your skin.
Dr Jackson is a pharmacognosist who has been researching ethno-pharmacological leads from rainforests within the Amazon of Indonesia, collecting his PhD as a pharmacognosist at Kings College, University of London, followed by a post-doctoral research position at the Royal Botanic Gardens at Kew.
Dr Jackson's key objectives are to produce natural skin care preparations, to not test any of their products on animals, have a Carbon Offset Delivery Provision for their packaging and distribution, supporting indigenous populations and being an overall ethical business.
Shop the Dr Jackson's range here.