April marks the onset of Earth Month, and here at BeautyExpert we want to celebrate this important time with you. If you're not already familiar with Earth Month, then let us tell you a little bit more…
Earth Month focuses on bringing environmental issues to the forefront, and tackles problems like climate change, drinking water standards, animal protection and more. The organisers campaign to make our world a better and healthier place to live, and we're showing our support by showcasing some of our top cruelty free makeup and skin care brands that are available to buy right here at BeautyExpert.com!
By committing to cruelty free production, these brands are helping to protect wild and domestic animals by refusing to subject them to potentially harmful testing. This might stray from the norm a bit when it comes to the production process, but every little helps to keep our beloved animals safe and sound! Take a look through some of the cruelty free makeup and skin care brands available and do your bit to support Earth Month…
INIKA
The cherry on top of a gorgeous face of makeup is knowing that your makeup is completely cruelty free. INIKA fully support producing cruelty free makeup and even go the extra mile to make sure that all of their packaging and components are made out of recycled materials. If there was ever a brand that stood for Earth Month, it's INIKA!
Pick of the pack: INIKA Vegan Blush Brush
Pur Minerals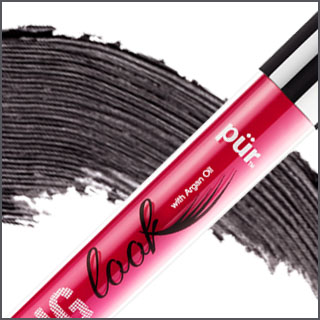 Mineral makeup by Pur Minerals is every bit as pure as the name suggests. These cosmetics do not only grant you with a gorgeous look but they are also great for your skin, containing helpful ingredients like Vitamin C, shea butter and even SPF for sun protection. And of course, the brand commits to producing 100% cruelty free makeup all the while.
Pick of the pack: Pur Minerals 4-In-1 Liquid Foundation
Pai
Pai is a global brand that dominates many-a dressing table, but did you know that Pai products are also cruelty free? Not only are these luscious skin care products extremely effective even for the most sensitive of skin types, but all are made up of natural plant-based ingredients too. Ideal for Earth Month, their range of quality skin care is undeniably organic and completely cruelty free.
Pick of the pack: Pai Rosehip BioRegenerate Oil
balance Me
A firm favourite amongst skin care lovers everywhere, balance Me is the ultimate way to treat yourself with a clear conscience. Since the brand was founded it has promised to deliver skin care and beauty products that aren't tested on animals, and they even refuse to distribute to countries in which animal testing is compulsory. Plus, they ensure that all products are always on point and of a high standard – now that's what we call commitment!
Pick of the pack: balance Me Natural Protection Moisturiser SPF25
Bakel
BAKEL are proof that quality skin care can come about from ethical commitments. This Italian skin care brand is a force to be reckoned with and delivers top quality results with effective active ingredients. As well as being cruelty free, the brand ensures that they use absolutely no animal derivatives in their vegan skin care products, yet all are clinically proven to deliver stunning results.
Pick of the pack: BAKEL Suncare Healthy Tan Secret Anti-Ageing Tan Accelerator
Support Earth Month this April with cruelty free makeup and skin care from BeautyExpert.com. Save with free delivery worldwide.