Here at Beauty Expert, we find that searching for the perfect gift for your Dad, Brother, friend or partner a tricky one. So we've had a scroll through Beauty Expert to pick our favourite gifts for him this Christmas.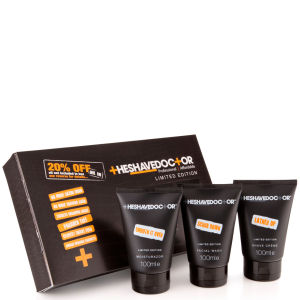 This is a great little gift set for your brother this Christmas, with a trio of moisturiser, facial wash and shave creme, this Shave Doctor Gift Pack promises for a premium experience without breaking the bank.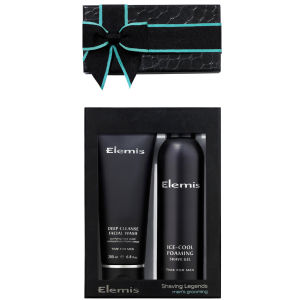 With Elemis being one of the biggest skincare brands in the world, this Shaving Legends set will go down very well when Christmas Day comes around. Featuring a duo of a Deep Cleanse Facial Wash and Ice Cool Foaming Shave Gel, your friends and family will be able to experience a wonderfully comfortable shave this Christmas.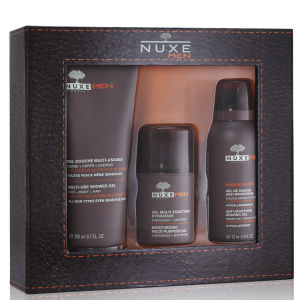 A great set for your partner if you've only been together for a short period of time, this NUXE Men Set contains a trio of skin loving products that will cleanse, condition and protect his skin from day 1.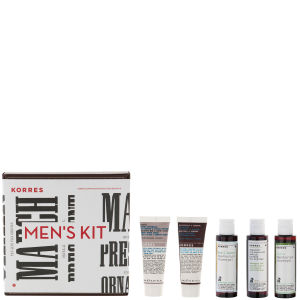 This kit form Korres is perfect for your friend this Christmas. Featuring a collection of bath and body care that he will love from one of the world's most indulgent brands.
Elemis For Men Deluxe Facial Collection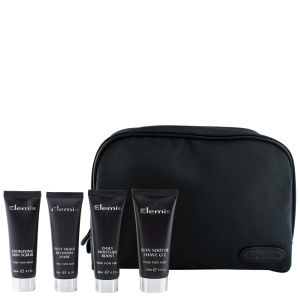 Containing 4 luxurious male skincare products from Elemis, this Deluxe Facial Collection features a skin scrub, smooth shave gel, recovery mask and moisture boost to ensure that the man in your life is taken care of from now on.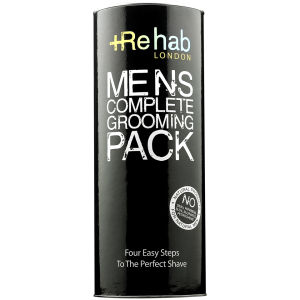 This is the perfect set for those men in your life that are always on the go. Containing 3 essential grooming must haves to ensure that he is left happy this Christmas. The Calm Balm, Scrub Up Daily Detox and Cold Turkey Shaving Gel cleanse, nourish and soothe your skin to ensure that he is always looking his best no matter where he is in the world.
Paul Smith Portrait For Men EDT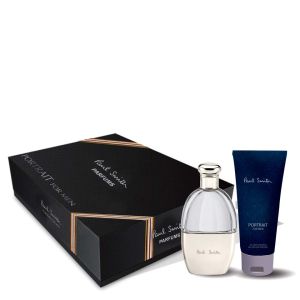 This Eau de toilette from Paul Smith provides you with the perfect gift for him this Christmas if he loves to smell great all of the time. With notes of green tea, pink pepper and cedarwood, this Paul Smith Portrait For Men Coffret is ideal for the festive period.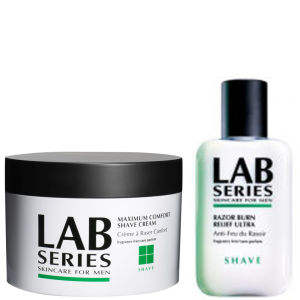 Every man will love a gift from Lab Series; so this Shave Duo from the premium male grooming brand is perfect to wrap up and place under the Christmas Tree this year.
Redken For Men Best Selling Duo
Provide the men in your life with some luxury hair care with this Redken For Men Best Selling Duo from Beauty Expert. Featuring a Go Clean Shampoo and Work Hard Power Paste that allows your Dad, brother or partner to clean and style their hair to perfection every time.
TIGI Bed Head For Men Player Gift Set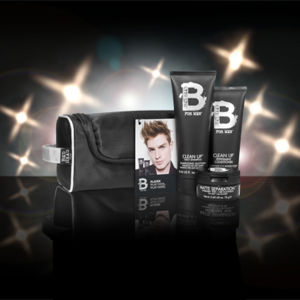 The ultimate hair care gift for him, this TIGI Bed Head For Men player Gift Set contains all of the essentials to have him looking on tip top form this Christmas. With a Clean Up Daily Shampoo and Peppermint Conditioner to provide him with a daily cleanse and nourish hair routine, as well as the Matte Separation Workable Wax to have them looking great before they leave the door.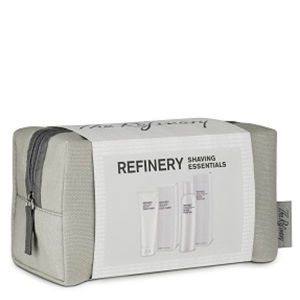 Another great set for a man on the go, this Refinery Shave Essentials set from Aromatherapy Associates features a duo of premium shaving essentials for him to take on the road with him. The Refinery Face Wash and Shave Foam Gel refreshes him after traveling as well as ensuring that he looks the part when he's in meetings and events.