Discover the Gold Edition
After the most recent Beauty Expert Collection sold out in record time, we searched to find the newest skincare sensation to create our next collection. It became clear that the answer was gold. Not just a beauty trend, gold as a beauty ingredient is classic and timeless. This curated collection is the perfect addition to add a little luxury and indulgence to your beauty routine.
With six premium beauty products housed in a luxury cosmetics bag, this is the ultimate gift to yourself, or to a loved one. The Gold Edition is collectively worth over £300 but priced at £99. There are limited quantities available, and international delivery options, making it as precious as gold.
To peak your interest further, we're letting you into a secret and revealing one of the decadent products included in the Gold Edition.
First Look
Omorovicza Gold Flash Firming Serum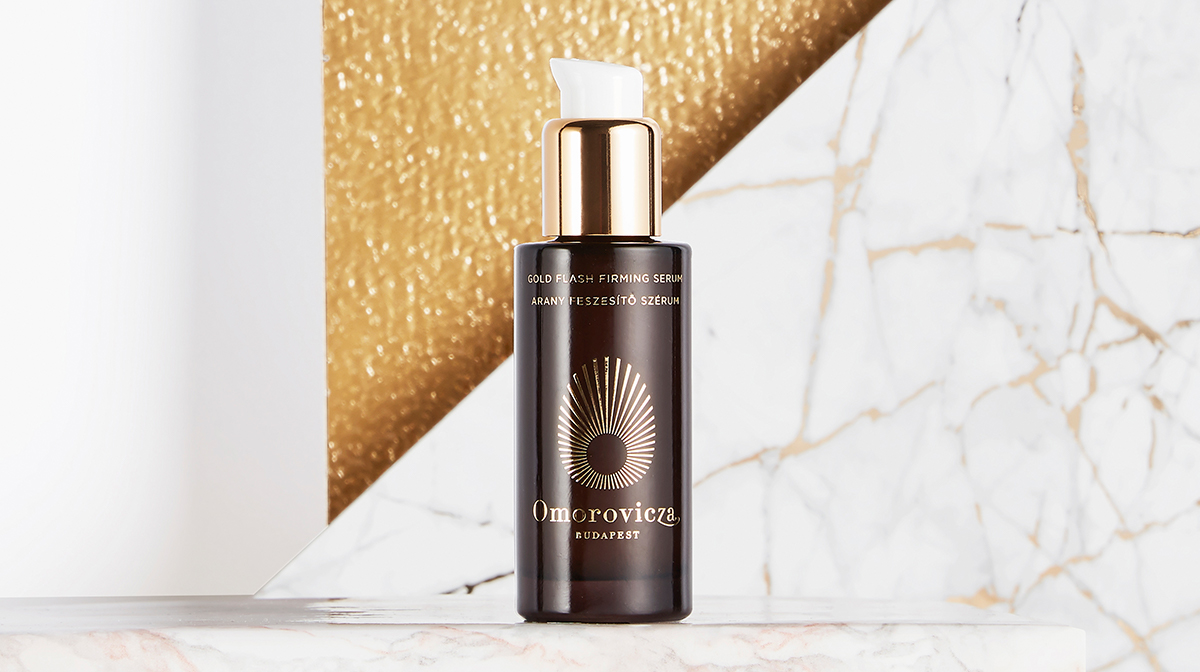 The Omorovicza Gold Flash Firming Serum is a skincare addition that will truly transform your routine. Powered by colloidal gold, Hungarian Thermal Water and Zinc, this daily serum works to visibly brighten the complexion, firm and strengthen the skin, and reduce the visible signs of ageing. The anti-inflammatory properties also make it an ideal topical treatment for pigmentation and age spots.
Whether you look for anti-ageing benefits, hydration, or radiance-boosting ingredients in your skincare, this luxurious elixir does it all. It's suitable for all skin types and will leave your skin feeling renewed, revived, an re-energised.. An all-round skincare treasure, what more could you want?
Apply this lightweight serum to your complexion and neck, following with moisturiser. For the ultimate Omorovicza routine, try the Omorovicza Balancing Moisturiser.