There's nothing more relaxing than donning a white robe and slippers and taking some time for yourself. Work stress, emails and family life worries all seem to slip away as soon as you enter the aromatic scent of the spa walls. But why save that stress-free feeling for a weekend away, when you could create the same 'zen' atmosphere in your own home? Whilst the bathroom of your dreams might be a few thousand pounds and a full refit away, there's no reason why stress-free evenings should be. We've rounded up 5 ways you can recreate that spa at home ambience in the comfort of your own surroundings.
Invest in a white towelled robe and slippers
At age-old spa's like Champneys, it's the law to wear the classic white robe and slippers for the entirety of your weekend away. Why not do the same at home? There's no better feeling than taking a long bath, washing your hair, then slipping into a freshly laundered towel and spa slippers. We recommend these soft, fluffy Marbella Bathrobes from Richard Harworth, the one size fits all robe are perfect for a cosy night in.
Read more: Champneys Tring Review
Declutter and get minimal
Those old, damp exfoliating gloves that are sat in the corner of the bath? Or those curled up magazines that are there 'just in case' you want a light read? Get rid of them. Then, for all those 'bits' that you use daily but add clutter, think about how a spa would present them. Purchase some additional storage space such as mini wicker drawers or glass jars to help hide the mess.
 "Disgard everything that does not spark joy" – Marie Kondo, organising consulting and author
Top tip: Take a carrier bag in to the bathroom and put in it everything you haven't used in the last month. Not only will it help declutter your bathroom but your mind too.
Go green
Ever been to a spa without plants? I thought not. Nothing evokes a sensual spa at home experience more than some fresh greenery. Plants play a key role in relaxation. Clusters of green add an inviting ambiance that will make you want to spend more time sitting, soaking and unwinding. Not to mention that many plants have anti-stress benefits. For example, Lavender helps to lower stress levels, anxiety and helps you to sleep whilst Jasmine helps to improve sleep quality.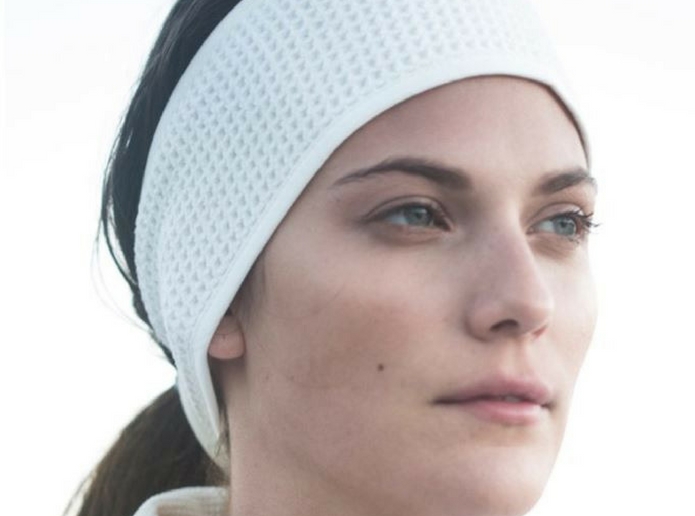 Buy new towels
Nothing screams spa at home more than fresh, white fluffy towels. But why stop at towels? Go all the ways and invest in some fun spa-inspired beauty tools. Not only will in enhance your spa at home experience but it will also boost the effectiveness of your beauty treatments.