Here at Beauty Expert, we believe that there is nothing more beautiful than women from all around the world uniting to share their personal stories of beauty, inspiration and confidence. That's why, in homage to International Women's Day on the 8th and Mother's Day on the 26th we've dedicated an entire month to celebrating everything that makes women great by encouraging them to #BEtogether – and we want you to be a part of it!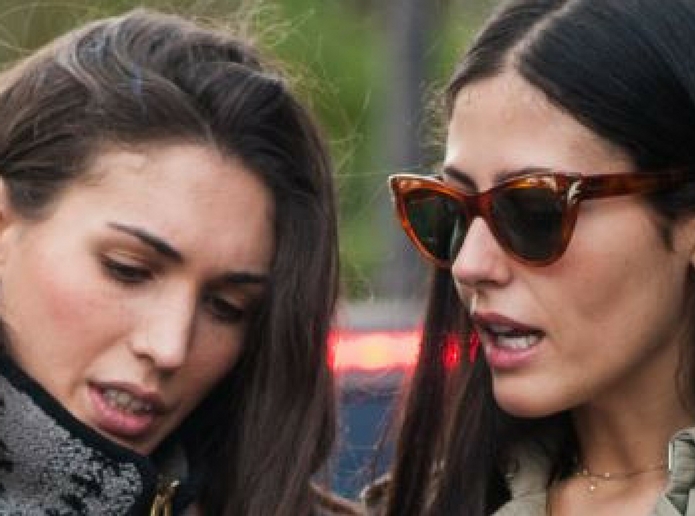 Read more: 5 Ways To Celebrate International Women's Day 2017
This month, we've made it our mission encourage women to #betogether by reaching out to a number of inspirational women to ask them five burning questions about beauty, inspirations, as well as asking them to share the beauty tips they learnt from the most important woman in their life… their mum.
But most importantly, we want to hear from you! We're asking to you download the video app https://seenit.io/ onto your phone and record yourself answering our five questions that we're just dying to know the answer to…
The best 20 entries will be used as part of a longer video featuring an array of influencers and staff from Beauty Expert HQ. But better still –
"The best five entries will receive a hand selected product every month to review on Beauty Expert for the rest of the year!" 
So if you want to be part of something truly inspirational this March and be in with a chance of keeping your bathroom cabinet stocked up for the rest of the year, follow the instructions below: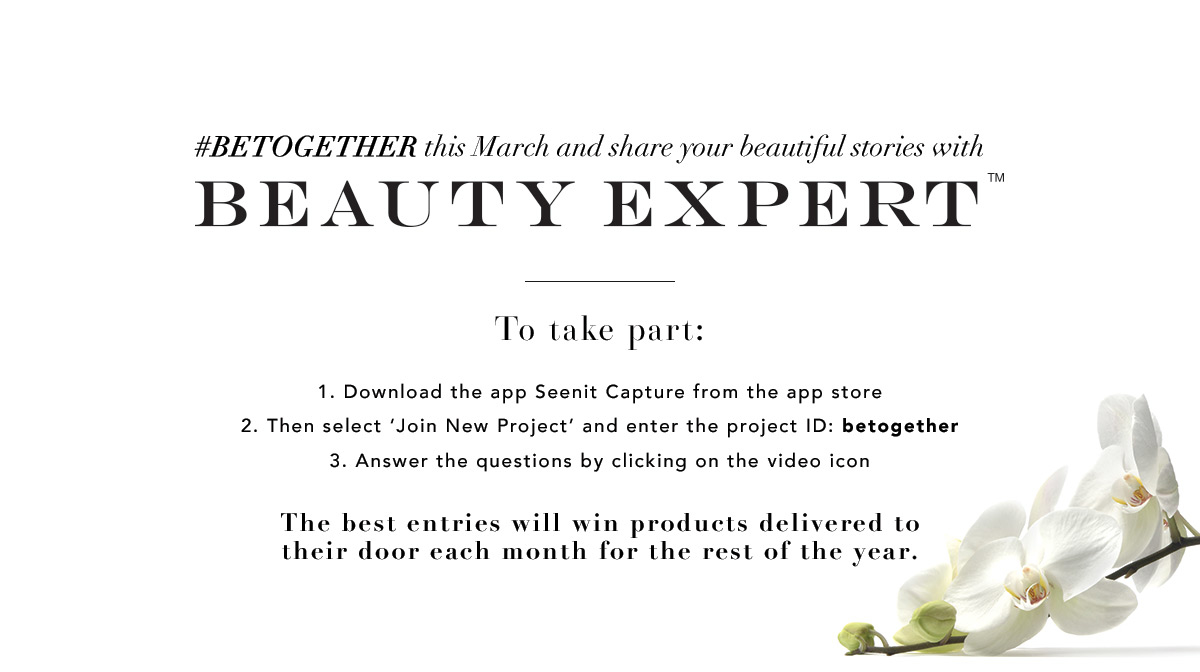 Are you going to #betogether with Beauty Expert this March? You decide…
Terms and Conditions
You must be over 18 to enter.
By submitting a video through Seenit Capture, you are giving us permission to use that footage across the Beauty Expert site and marketing channels.
Please make sure you are happy with all the details before you apply.