It's nearly that time of year again…time to put up the Christmas decorations! And who better than to give us some advice on making our home look beautiful than London's most stylish florist, McQueens. The favoured choice of florists of five star hotels, fashion houses and A-list event organisers, they certainly know a thing or two about how to make a space look beautiful. Here's a guide from the experts about how to create the perfect Christmas wreath…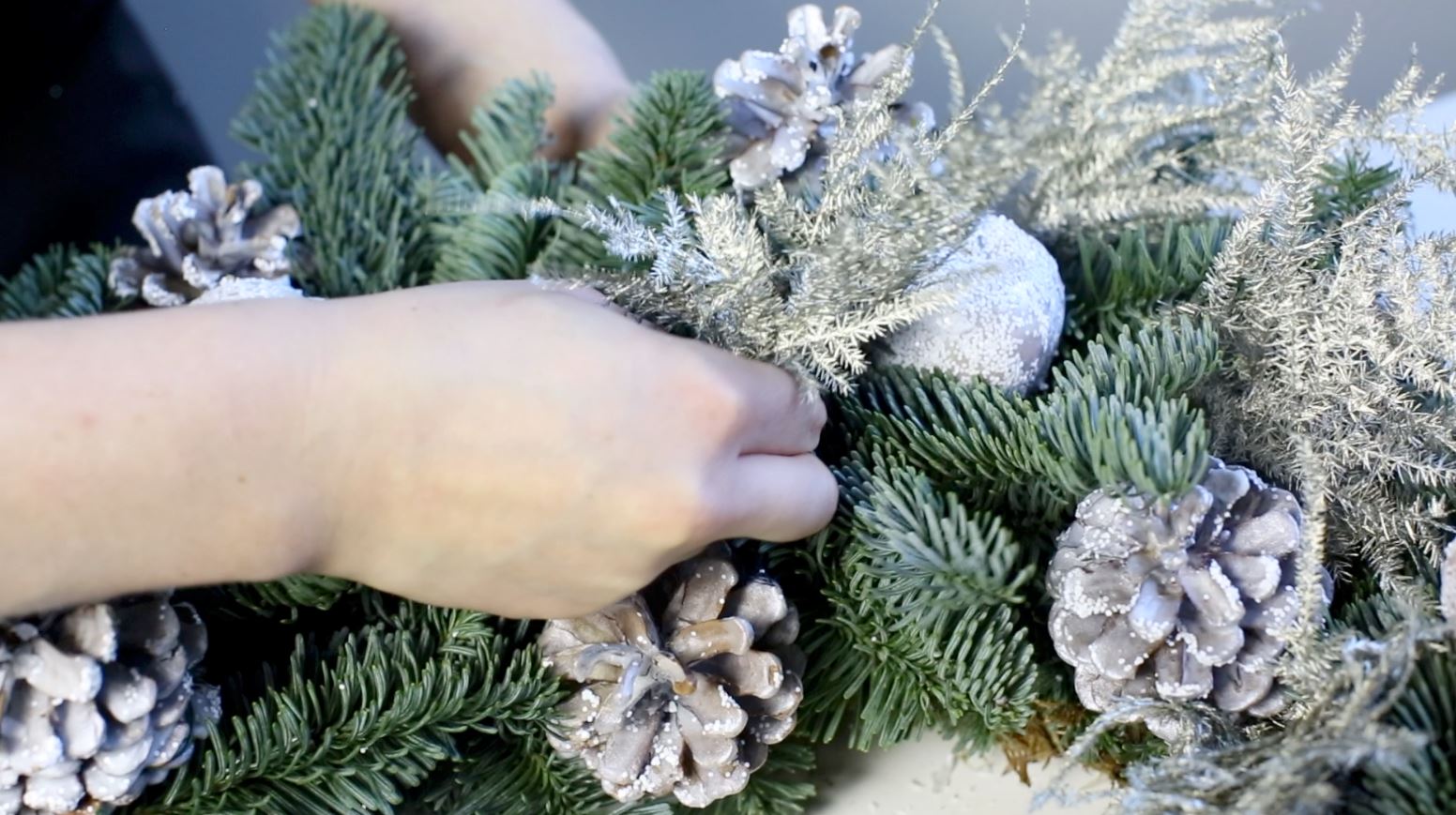 What you need to create a Christmas Wreath…
1 pair of florist's scissors (designed to cut through fine wire)
1 flat wire wreath frame (we used used a 12×12 inch)
1-2 standard packets Sphagnum moss (enough to densely cover wreath frame)
1 pack of 20 SWG/0.91mm stub wire
1 pack of 24 SWG/0.56mm stub wire
1 roll of 26 SWG/0.46mm reel wire
1 bunch Blue Spruce foliage
1 bunch of silver-coated Asparagus fern
10-12 Frosted pinecones
10-12 waxed apples
You'll be able to find everything you need to make a festive wreath in your local florist, garden centre or online. – McQueens
Optional
Secateurs (will make a lighter job of snipping blue spruce)
Protective gloves
Step One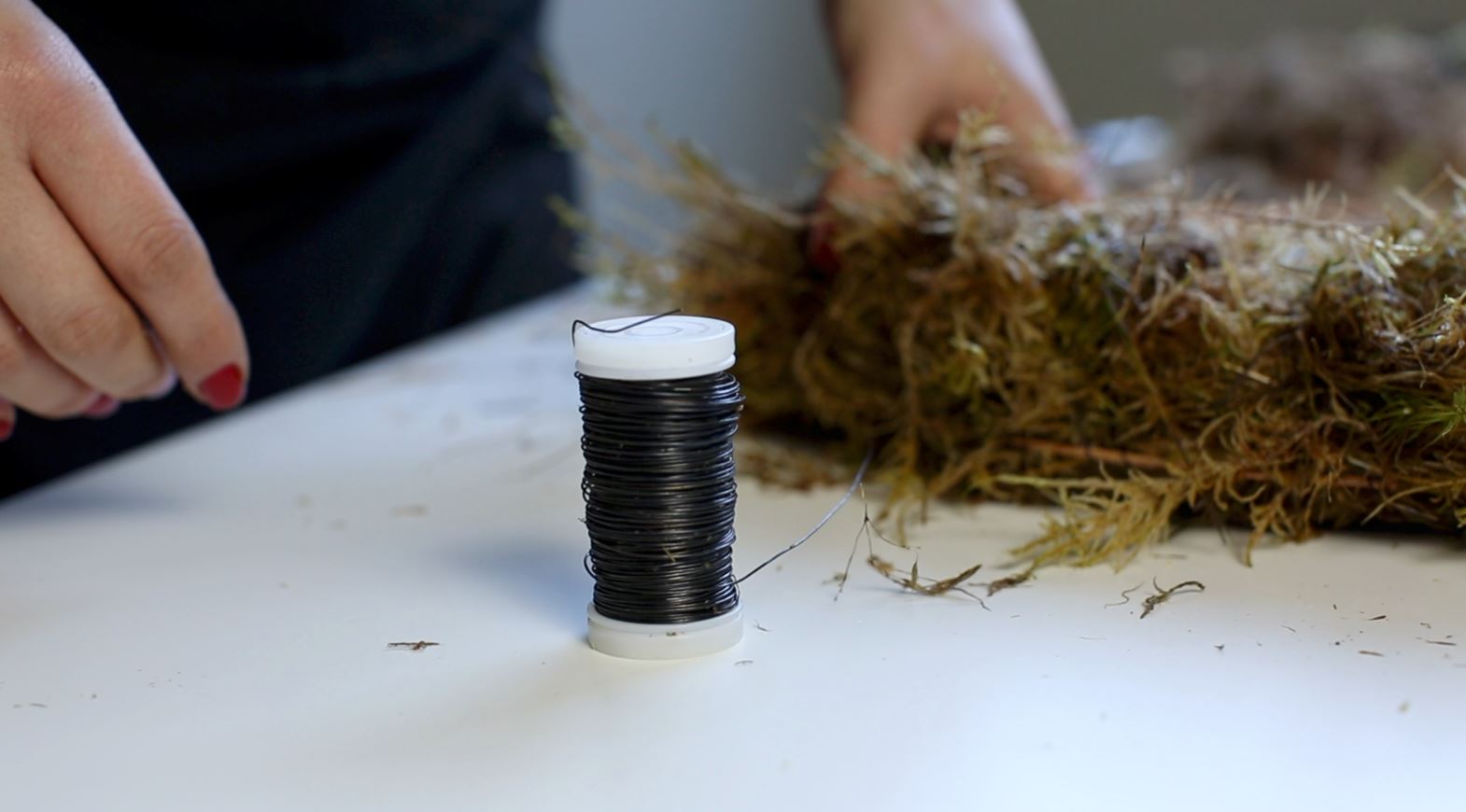 Read more: The Indulgent Christmas Gift Guide
Wire your pines cones and apples using the 20 SWG/0.91mm stub wire. To do this, wrap the wire around the pine cones and bring it together with a good, firm twist. Repeat with the apples; piercing the flesh about two inches above the bottom and bringing the ends around in a twist.
Step Two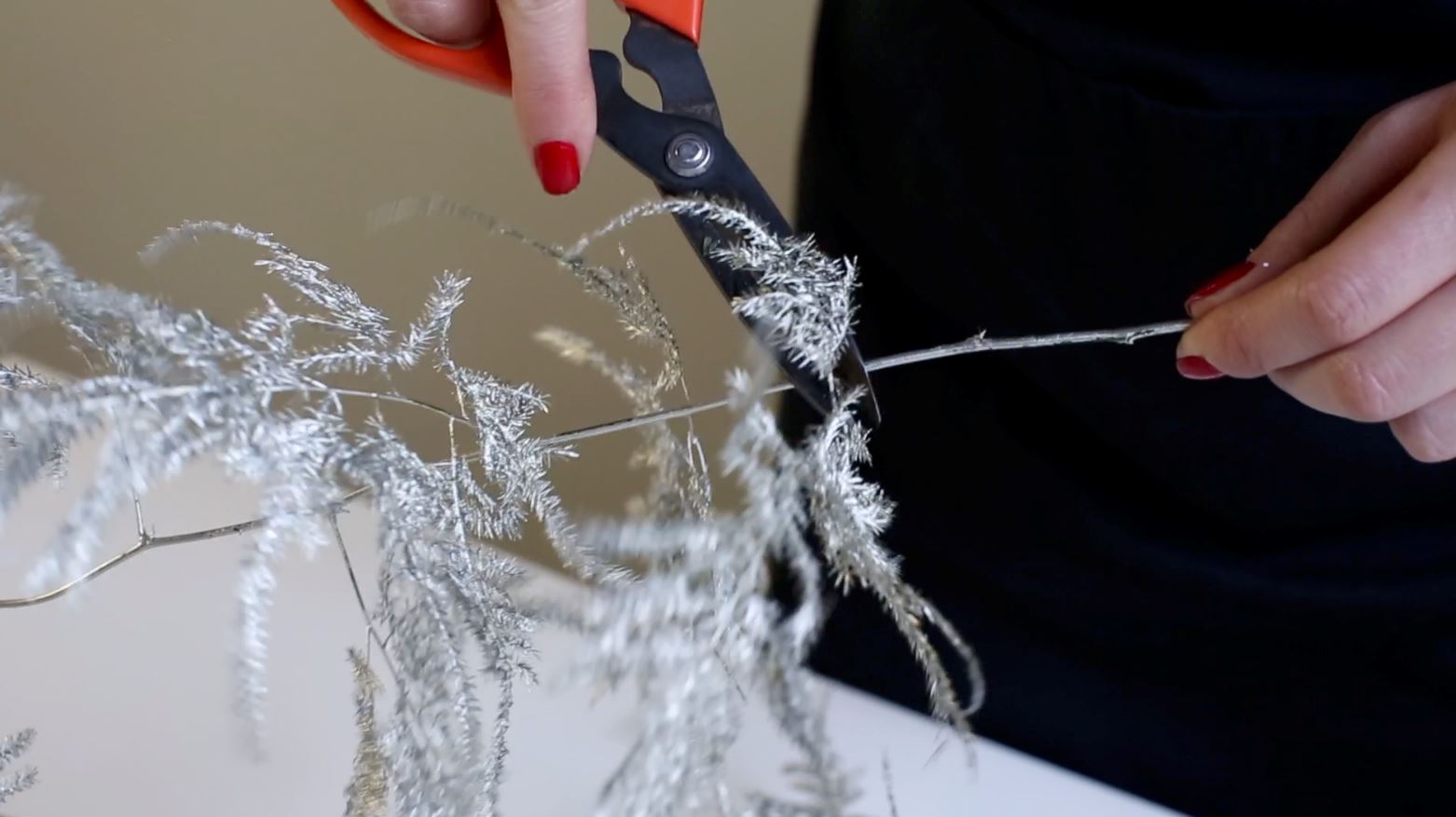 Take the Blue Spruce and use your scissors or secateurs to snip off pieces approximately 20 cm in length. Bear in mind the more you use the fuller and more luxurious your wreath will look. Keep going until you have a good pile about the size of your frame diameter (you'll be surprised how much will fit in once you begin binding the wreath).
Step Three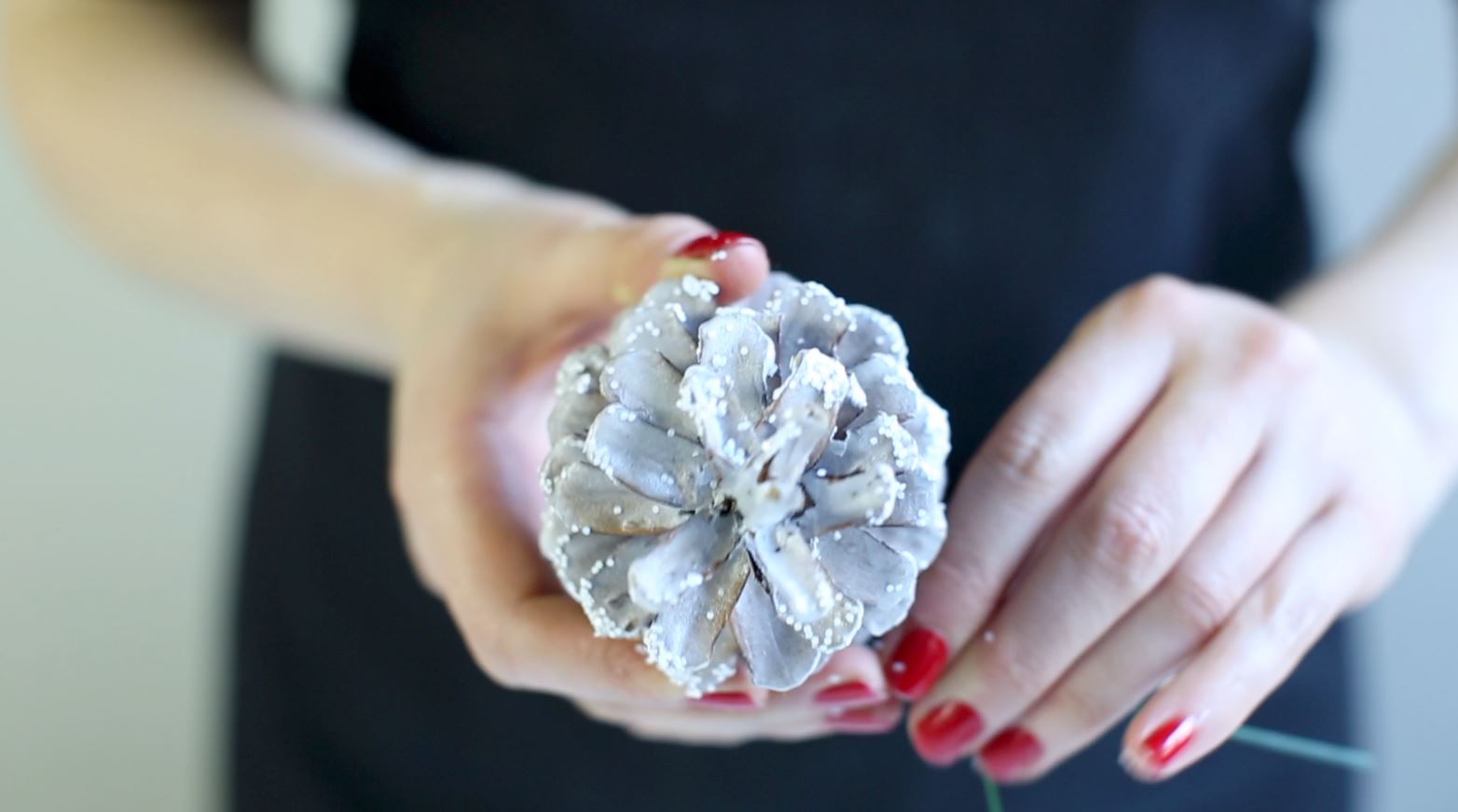 Read more: Gifts For Women Who Have It All
As with the Blue Spruce, use your scissors to snip off Asparagus fern ends one by one, until you have a decent pile to decorate with. Then, twist lengths of 24 SWG/0.56mm stub wire around the stems, bringing the ends down together, away from the fern.
Step Four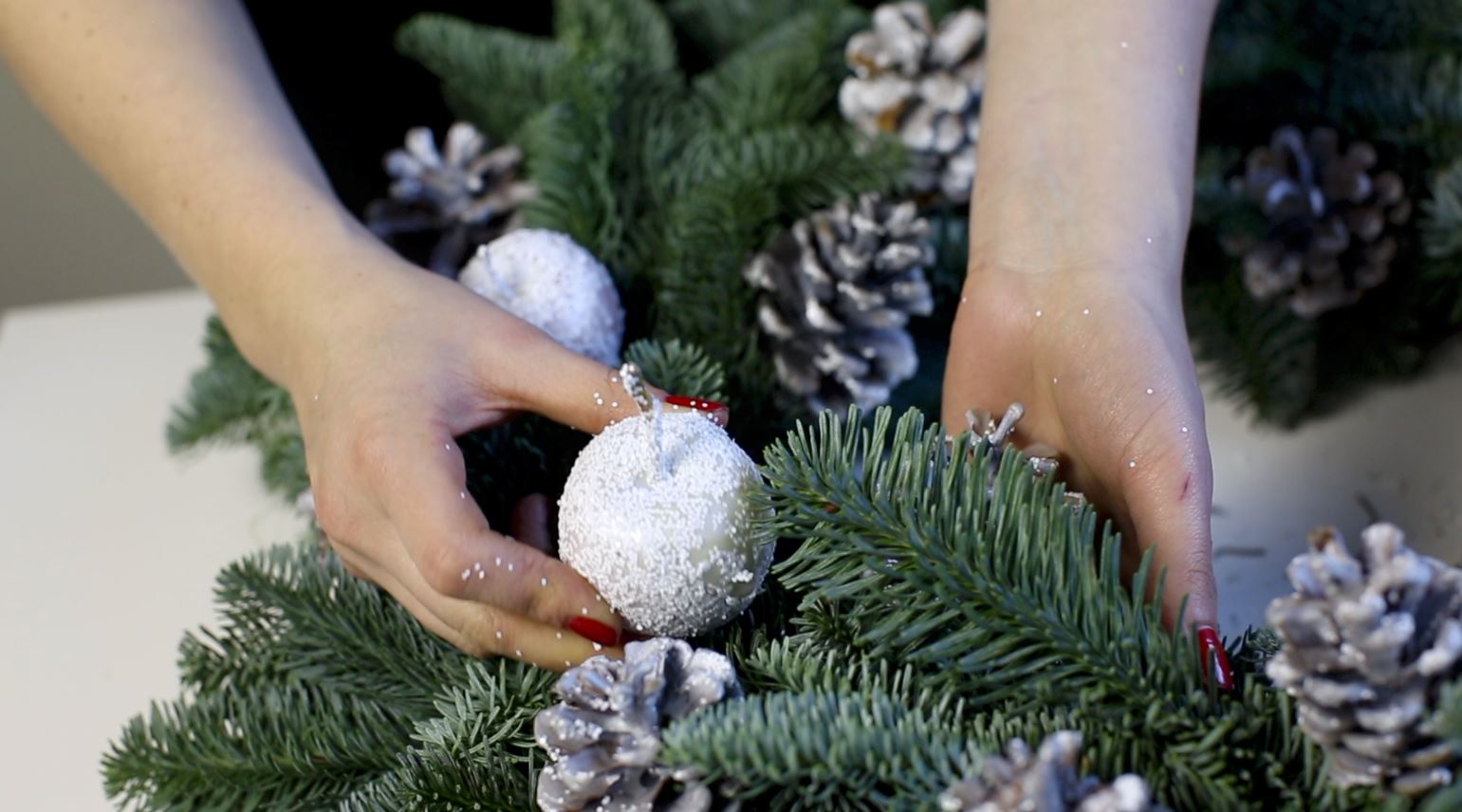 Take the sprigs of Blue Spruce and bind them tightly to the moss frame with the reel wire. Start at one point and keep going with the stems facing in one direction, all the way around the frame. Remember to cover the whole width for even coverage and bind a tight as you can; this will form the base in which to pin your decor so it needs to be nice and firm!
Step Five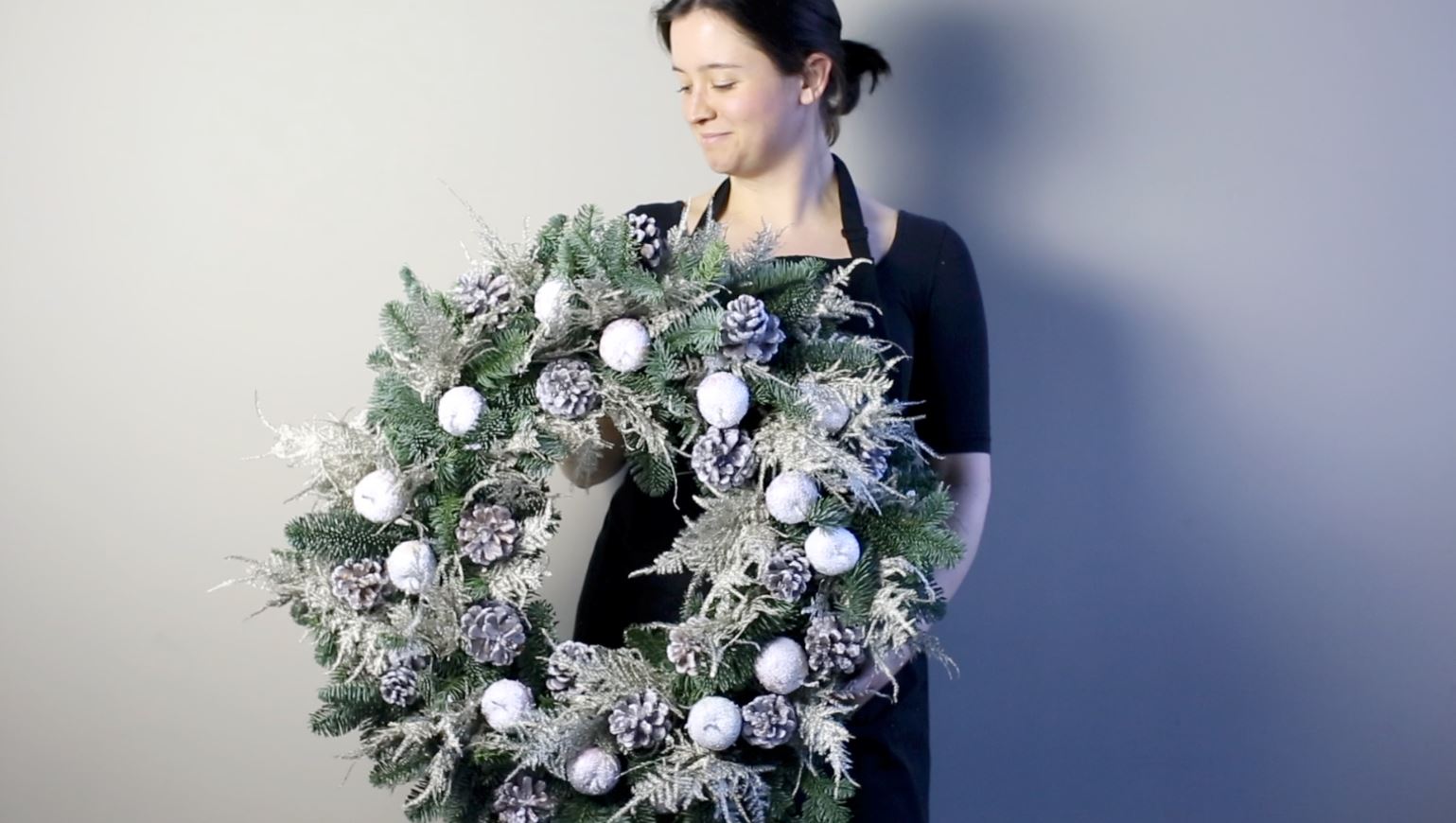 Once your moss base is completely covered in foliage, you can start decorating! We recommend starting with one material at a time and distributing it evenly around the wreath before moving on to the next. Simply slide the wire into the foliage and push firmly down into the moss to secure. Once everything is in place, you may wish to go around and tweak individual pieces into place for the perfect finish.
Read more: Have you seen this super-luxe hotel?