As technology makes its way into our beauty collections, our experts have tested the most-lauded products on the market to find the best beauty electricals.
The Best Beauty Electricals
Whether you're on the hunt for the perfect do-it-all straighteners or are looking for at-home salon style services, we're sure to find the beauty electrical product for you.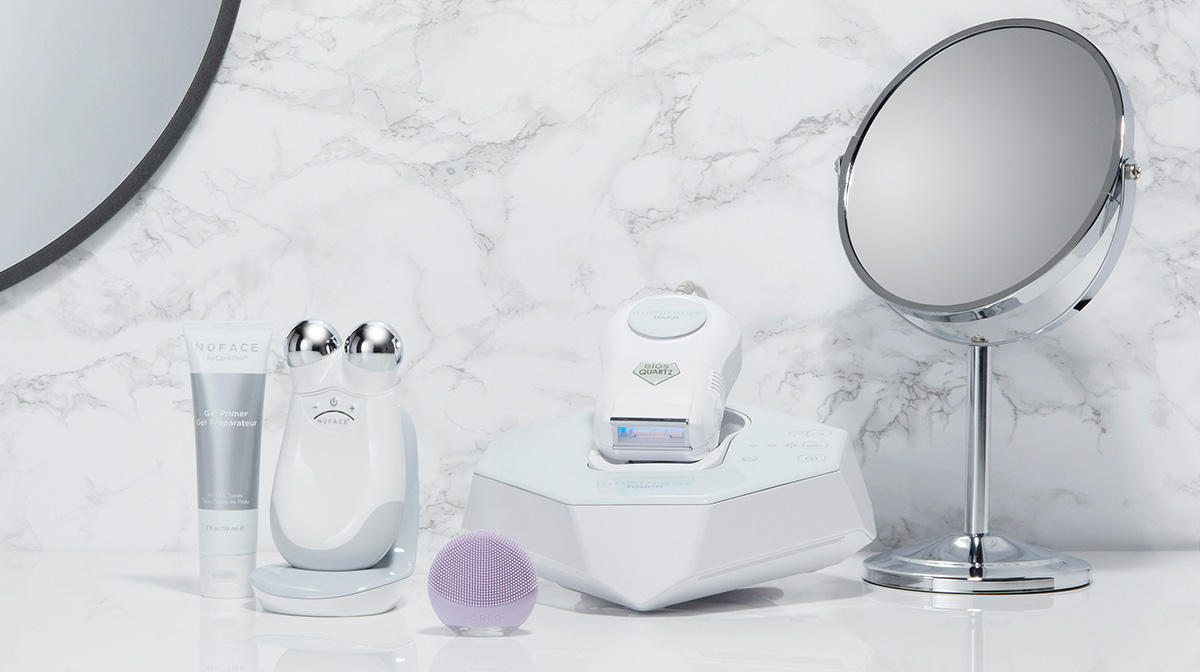 Facial Toning
If you're a facial fiend but lack the time required to head into your salon of choice, then there are products that will give you a similar at-home experience. When we discovered NuFace, we knew it'd be a match made in (at-home) heaven.
Their cutting edge technology mixes a lightweight gel primer maximising the effectiveness of the product with their Trinity Facial Toning device. The sleek beauty electrical is an award-winning microcurrent treatment which can start to impact within five minutes. With continued longterm use, NuFACE's products have similar results to a facelift as the microcurrent devices mimic the natural current of the body, which slows as we age.