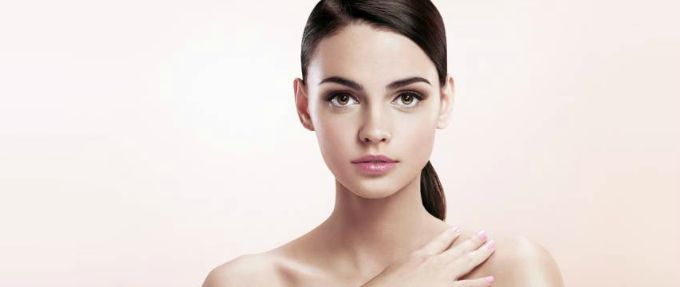 Here at Beauty Expert, we understand the need for beautiful glowing skin. As lovers of skincare, we also understand how difficult it can be to find the right products! All this week across our social channels, we've been giving you a sneaky peak into those products that have made our list of top skin care products for June. The shortlist features the lovely Nuxe, Murad, Erno Laszlo, Elemis and Sjal.
Take a look at our top skin care products for June:
Need to recharge your skin? If the answer's yes, then the Nuxellence Detox is going to be your new best friend! Pop this fabulous anti-aging treatment on before you go to sleep and you'll wake up with refreshed skin ready for the day ahead! This anti-ageing night care repairs your skin's DNA and detoxifies your skin cells as you sleep. It's magic in a bottle!
If you're going away this summer, or simply just in need of some TLC, then the Environmental Shield Starter Kit is a must! The kit is a three-step regime and contains everything you need to cleanse, protect and moisturise your skin. Included in the kit is the essential Cleansing Cream which is great for soothing skin, the Active Radiance Serum for a healthy looking complexion and the Essential-C day Moisture SPF 30 for that added hydration and protection. We also love the handy travel bag that this kit comes in – perfect for that holiday pamper!
For lovers of luxury skincare, you're in for a treat! All the way from New York City, we bring you the fabulous Erno Laszlo! This limited edition starter kit contains the Phelityl Pre-Cleansing Oil, the Sea Mud Deep Cleansing Bar and the Light Controlling Lotion. The oil works at eliminating make-up, dirt and excess oil – leaving your skin clean and fresh. Kourtney Kardashian has even claimed to be obsessed by this wonderful cleansing bar! Also included in the kit is the light controlling lotion – a lotion which reduces surface oil, eliminates dullness and works towards evening out your complexion. It's no wonder that Erno Laszlo is loved by so many celebs!
Fancy something special when you're in the shower? If so, then the British Botanical Shower Cream from Elemis could be just what you're looking for. Bursting with Lavender, Geranium and Chamomile, this gorgeous shower cream will leave your skin feeling and smelling fresh as well as giving you that fab all-over moisture. As the fragrance is both invigorating and calming, it's perfect for morning showers but gentle enough for evening too. For added luxury, the limited edition bottle has been designed by artist Amanda Ross so it looks gorgeous in the bathroom!
Does your skin need a boost of energy? Sjal Mineral Kalla Energy Tonic works with your skin to heal and tone as well as leaving you with the perfect base for make-up. As an added extra, the tonic can also be used as a mist througout the day to help revive and refresh your tired skin. With the ingredients including Gold, Silver and Rose Quartz, your skin will be getting pure indulgence! For best results, we recommend following with the Sjal Serum!
Have you tried any of our top skin care products for June?  Share your thoughts with us in the comments box below or @BeautyExpertcom on Instagram and @Beauty_Experts on Twitter! Free Delivery Worldwide at BeautyExpert.com