About the brand…
A world leading brand in nail polish and nail care, Jessica Nails ensure that your nails look beautiful whilst keeping your nails natural and healthy. Starting in the 1970's, Jessica Nails started out in America, bringing her brand to salons and celebrities around the country. With a wide range of colours, formulas and finishes, Jessica Nails are always on trend and promise to make you look great.
View the entire Jessica Nails range here
Getting Glitzy
The latest collection from Jessica Nails delves into the world of sparkle to truly dazzle and shine every day.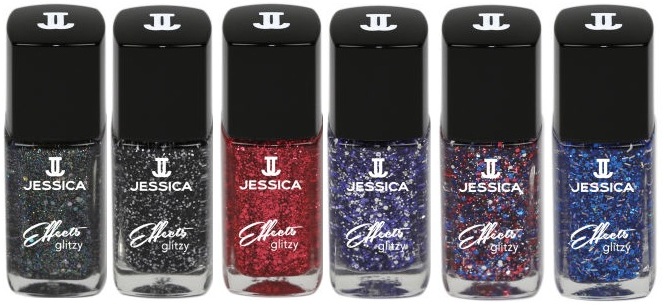 From left to right
Seasonal shades…
Jessica Nails perfectly adapt to the climates and catwalk trends. With an array of beautifully blended shades, all featuring the professional formulas that Jessica Nails promises each and every time.
Spring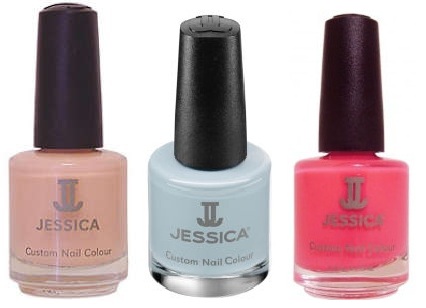 2 –  Jessica Nails – Barely Blueberry
3 – Jessica Nails – Cleopatra's Rule
Summer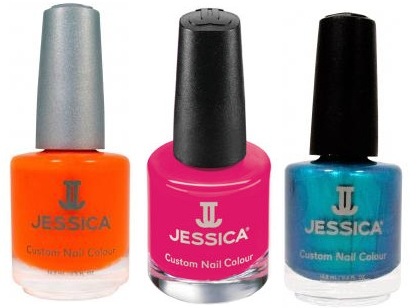 1 –  Jessica Nails – Orange Zest
2 – Jessica Nails – Fanciful Flight
3-  Jessica Nails – Indigo Glow
Autumn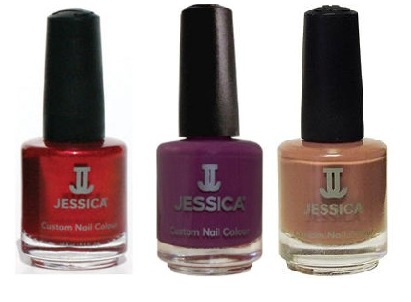 1 – Jessica Nails – Some Like It Hot
2 – Jessica Nails – Ruffled Bottoms
3 – Jessica Nails – Guilty Pleasures
Winter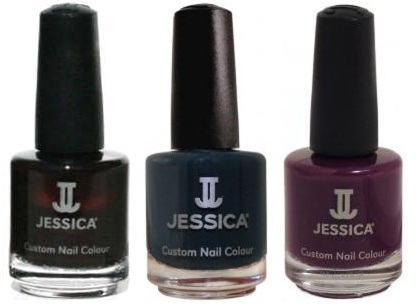 2 – Jessica Nails – Fishnets & Fringes
3 – Jessica Nails – Windsor Castle