Here at Beauty Expert, we're celebrating National Smile Month. Held from 18th May – 18th June, the UK's largest and longest running oral health campaign encourages us all to take simple steps to improve our daily routine. The three key messages are:
Brush your teeth first thing in the morning and last thing at night with a fluoride toothpaste
Cut down on how often you have sugary food and drinks
Visit your dentist regularly
We all know that having healthy teeth makes a big impact on your appearance, but it can quite often be the most neglected part of our beauty routines.  As your smile is one of the first things people notice about you, we've put together some simple steps to achieve a beautiful white smile.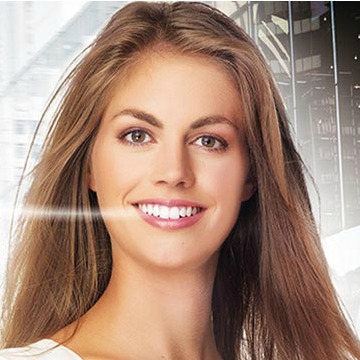 Brushing – It all starts with brushing – the most important part of maintaining your dental hygiene. Did you know that on average, we only brush our teeth for 45 seconds?! Why not take up the 2 minute, twice daily challenge with National Smile Month to keep your teeth healthy and plaque free?
An electric toothbrush can make the world of difference to your routine. The Oral-B Poc Handle TZ4000 has been designed to give you cleaner teeth along with stronger and healthier gums. Unlike a regular manual brush, this electric toothbrush has a unique triple action deep cleaning technology for superior plaque removal. As the brush operates at a lower speed, it provides a more gentle sensation which is perfect for those with sensitive teeth. The Oral-B Poc Handle also features a Triple Pressure Light Sensor that lights up if you're brushing too hard as well as having a built-in-two-minute timer – helping you to keep plaque at bay!
If you're after something a little more different, then the Foreo Issa could be a perfect choice. Famous for its eye catching designs, Foreo have utilised the very latest dental care technology by channelling transdermal sonic pulsations through its soft silicone brushes. Unlike standard bristled toothbrushes, the Foreo Issa remains gentle on your tooth enamel, helps to prevent gum recession whist effectively cleaning your teeth. As the Foreo Issa is made from non-porous silicone, it also prevents the build-up of nasty bacteria.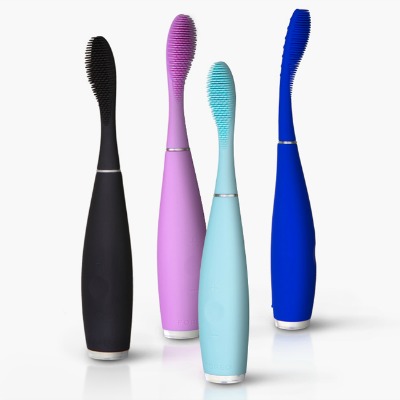 Floss Floss Floss – Flossing really is key! Brushing and flossing your teeth regularly are definitely the most important actions we could take to look after our lovely teeth. Whether your brush or floss your teeth first, flossing will help get rid of plaque between your teeth and is essential for taking care of our teeth and gums.
Whitening Toothpaste – It's a simple one, but one of the most popular ways to whiten teeth is by switching your normal toothpaste to a whitening one. Both IWhite and Marvis contain both fluoride and an effective whitening complex so using these toothpastes will help fight against plaque and tartar, whilst giving your teeth a noticeably whiter colour too.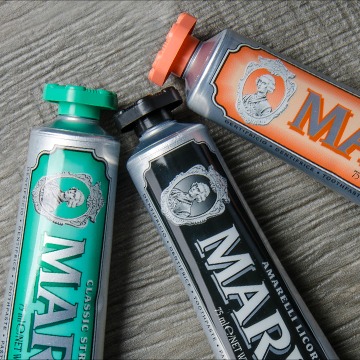 Whitening Kit – If you're after something a little more instant, then a whitening kit could be the perfect choice. IWhite Instant Professional Teeth Whitening Kit and the Luster Teeth Whitening Kit can lighten your teeth up to 8 shades lighter when using for 20 minutes a day. Both of these kits provide a safe and effective treatment in the comfort of your own home.
So there you have it, our simple steps to achieving that perfect white smile. We'd love to know if you've got involved with National Smile Month by commenting below and tag any of your pictures with @BeautyExpertcom on Facebook, Twitter and Instagram! Free Worldwide Delivery at BeautyExpert.com.