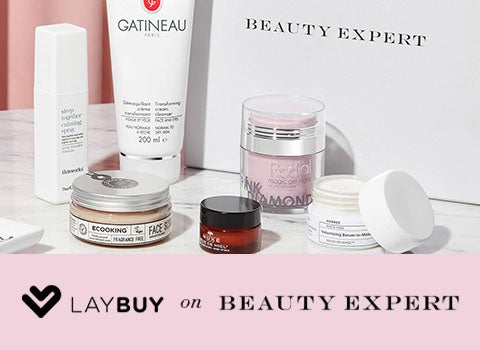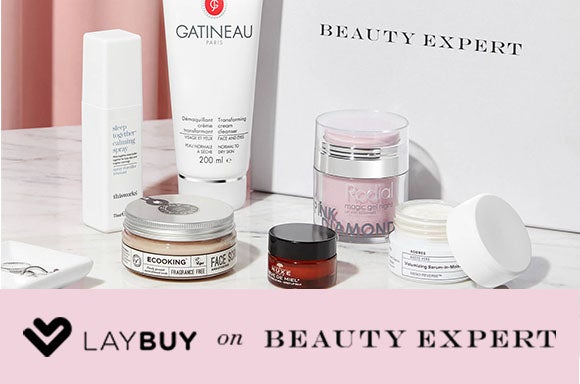 SIGN UP NOW
All you need is to be 18 years or older, a UK resident and have a UK bank account!
SIGN UP NOW
FAQ's
Laybuy offers online shoppers a simple interest free payment plan that lets you secure your purchase today and pay for it in 6 equal payments, once a week for 6 weeks.
Just shop Beauty Expert and checkout as usual. At checkout, choose Laybuy as your payment method. You will be directed to the Laybuy website to register and provide payment details (Visa or Mastercard). If you've used Laybuy before, just log in to your Laybuy account. Then complete your order – it's that easy!
Laybuy performs a credit check to obtain a credit score on all new users upon registration. Once your credit score has been confirmed and your account has been verified, Laybuy assigns your Laybuy limit and you can begin shopping immediately.
Laybuy is not available on purchases of subscriptions. If your order contains any of these items, you will need to purchase these items separately.
Laybuy is only available to customers with a UK, AU or NZ billing address. Customers with international billing addresses will not be able to create a Laybuy account.
The first payment equal to one sixth of the purchase price occurs once your order is completed. The remaining 5 payments are processed each week on the day of the original purchase from your nominated card. No further action is required and all account information including a payment schedule can be viewed, at any time, through your Laybuy account.
If funds are not available at the time the automatic payment is due, you will be charged a late payment fee by Laybuy.
Laybuy returns follow our standard return process. Please note, refunds for Laybuy will be refunded from Beauty Expert to Laybuy. As soon as the refund is processed it will drop into your Laybuy online account. Have more questions about Laybuy returns? Go to the Laybuy website.