Developing a line of skin care suitable to tackle the damage caused by the sun, Riemann P20 is your number one choice for sun protection. With a water resistant and easy to use formula you'll find fun in the sun an effortless task.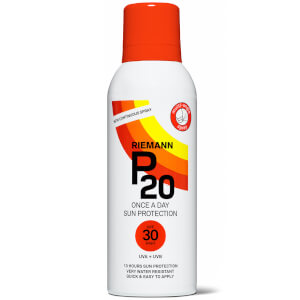 Riemann P20 Sun Protection Continuous Spray SPF30 150ml
Save 15% when you buy 1 or 20% when you buy 2. Use code: COOL at checkout.
Discount has been applied to the RRP. Offer valid for a limited time only.
Shop now