Get beautiful feet in second with the Emjoi Micro-Pedi. This revolutionary products removes even the roughest of skin in seconds leaving you with salon soft and smooth feet from the comfort of your own home.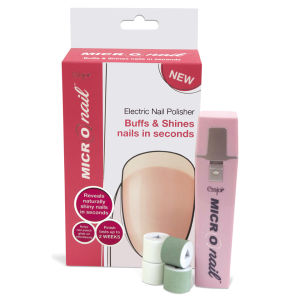 MICRO Nail Electric Nail Polisher
Save 15% when you buy 1 or 20% when you buy 2. Use code: COOL at checkout.
Discount has been applied to the RRP. Offer valid for a limited time only.
Shop now