Boasting over 15 years experience in the hair care industry, Corioliss originated as an unconventional hair care brand that was dedicated to both changing and challenging traditional conventions. Found in 2002 as an independent company with shared values that reflect their customers spirit of freedom, individuality and creativity, Corioliss is the choice of professionals. Featuring a premium range of hair straighteners, stylers, curlers and brushes, you'll be sure to find the right tool for your preferred style.
how to create curls with corioliss hair straighteners
Begin by sectioning your hair, leaving the bottom section down.
Place Corioliss Hair Straighteners onto the hair and wrap the hair around the barrel creating one full turn.
Pull Corioliss Hair Straighteners down to the ends of the hair and release.
Repeat the process until every section is curled.
Finish with hairspray.
how to use corioliss hot brush
Divide hair into sections, pinning in place and leaving the bottom section down.
Glide Corioliss Hot Brush through the loose section of hair until hair is straight.
Repeat the process until all of the hair is straightened.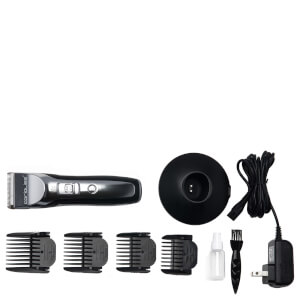 Corioliss Ace Cordless Hair Clippers
Save 25% today at Beauty Expert
The discounted amount has already been taken from the RRP. Offer valid for a limited time only. 
Shop the offer