Something exciting is coming. We've got an exclusive sneak peek inside our limited edition Beauty Expert Collection, 12 Days of Christmas. And we think you'll love it.
12 Days of Christmas Collection
Brimming with a plethora of heavenly products for the skin, body and mind, redefine your skincare routine this season with Beauty Expert's 12 Days of Christmas. The crème de la crème of collections, the 12-drawer advent calendar has been expertly curated with perfect skin in mind. Complete with a luxury beauty treat for each of the 12 Days of Christmas, it's the perfect gift for yourself or a loved one.
A hand-picked collection of super luxurious products, each chosen for their sumptuous qualities, the 12 Days of Christmas is our most impressive collection yet. Our Beauty Experts have spent all year scouring the beauty stratosphere in the hunt for the most coveted, yet effective products yet. Worth £349.99, yet priced at just £100, it has everything you need to achieve radiant, glowing skin in time for the festive season.
Let us tell you a secret…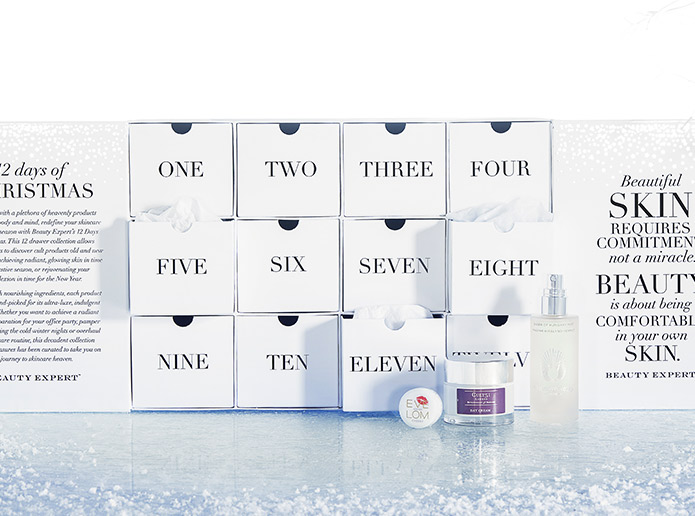 We can exclusively reveal three stunning products that will be in the collection.