Manuka honey has become a powerhouse natural skincare ingredient. Known for its anti-bacterial and heeling properties, the stalwart ingredient can be found in cleansers, dark spot treatments and face masks.
But what actually is it? And how does it benefit the skin? We investigate why the ingredient should be part of your skincare routine and uncover the Manuka honey mask you need in your life.
What is Manuka honey?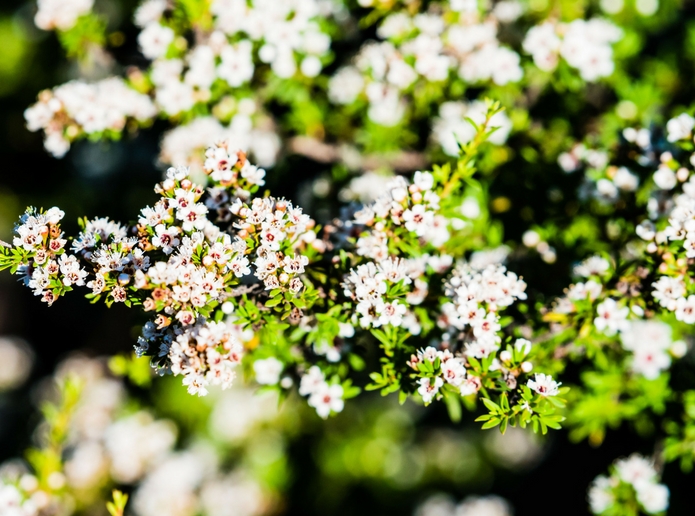 Produced in New Zealand, Manuka honey is produced by bees that pollinate the native 'manuka' bush. The discovery of honey as a 'healing' ingredient dates back to the 19th century, where researchers discovered that it had many natural antibacterial qualities.
However, it's important to note that not all honey is the same. Some honey protects against bacteria, whilst other honey stimulates the production of special cells that can help repair tissue damage. The level of anti-bacterial value depends on the type of honey as well as when and how it's harvested.
How is Manuka honey good for your skin?
From skin-clearing to anti-ageing, Manuka honey is packed full of skin boosting qualities that work wonders for your complexion.
Anti-inflammatory
Manuka honey is packed full of anti-bacterial qualities that nourish and comfort blemished skin. Packed with anti-inflammatory properties, it works wonders to reduce redness, heal congested skin and treat skin conditions such as eczema and acne. Additionally, it oxygenates pores to lift our dirt and grime, massively improving acne-prone areas.
Hydrates
Manuka honey holds in moisture whilst also absorbing moisture from the air around it. Perfect for when you want to create that nourished, dewy glow.
Repairing
Manuka honey is a natural humectant, meaning to draw moisture into the skin. This accelerated level of hydration helps to enhance skin cell regeneration which promotes healing.
The Manuka honey mask you need
So now you know the benefits of Manuka honey. How can you incorporate it into your skincare routine? At Beauty Expert, we love the Antipodes Aura Manuka Honey Mask. Packed full of antibacterial Manuka honey along with fragrances of vanilla and mandarin, the mask draws moisture into the skin whilst intensely cleansing and smoothing.