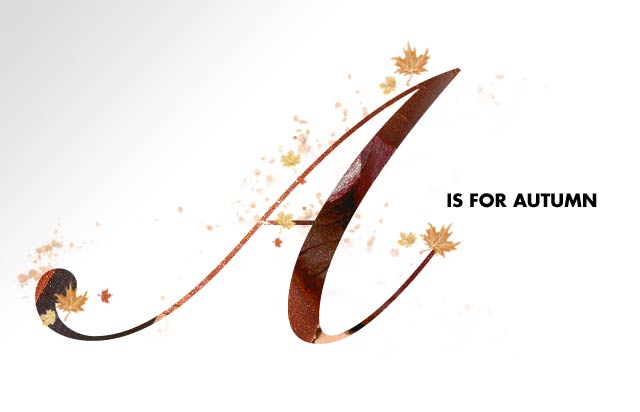 For some, the bold move from summer to autumn can be one met with resistance. Not wanting to swap their sunglasses for a wooly hat, we don't blame you for wanting to jump ship to somewhere more exotic (we would too).
But what can be said is that when Autumn rolls round, you can get excited about the new beauty trends and shades that enter your life. Here is a run down of our favourite new nail polishes, eyeshadows and lipsticks for your to adorn yourself with, alongside your scarf and gloves.
Nails
Perk up your nails this season with the latest shades, glitter galore and some new kids on the block that are bound to get you excited.
1. Essie Licorice Nail Polish – A deep, dark and sultry shade, invite in the blood red depth of this professionally formulated nail polish with stunning results.
2. Orly Plum Pixel – The entire Pixel collection from Orly has us spellbound, but it's the magical Plum shade that's caught our attention. Perfect for those Christmas parties or for just adding sparkle to your day to day routine.
3. Eve Snow – Our newbie nail polish brand has caused quite a stir in the BE offices. With a collection of stunning, on-season shades you can now flatter your nails with a spatter of colour and not worry about chipping for days. Prima Donna is a definite winner from this collection.
Eyes
It's all about definition and shine in autumn for your eyes. Bring out the best in your eyes amongst the new shades of autumn.
1. Pixi Endless Silky Eye Pen Kit – This pack of 5 have us swooning, with every shade you need to go from daytime fabulous to evening glamour, experience the rich pigments of Black noir, Deep plum, Black cocoa, Sage gold and Oyster glow.
2. Bellapierre Cosmetics Eyebrow Pencil – Continuing on with the previous season, create bold, sharp and thick looking brows with these creamy and easily blendable formulas.
3. New CID Cosmetics Colour Wardrobe Palette – 10 beautiful shades ranging from a creamy iridescent shimmer through the plums, navy and mochas to the deepest black. Bursting with pigment, these shades are EXACTLY what autumn is celebrated for.
Lips
1. Lipstick Queen Chinatown – draw on your shine with these stunning, creamy formulas. Adding colour to your lips as well as nourishing and hydrating them to ensure that when the weather turns grey, cracked lips are kept at bay.
2. Daniel Sandler Matte Lipstick – Casablanca is a stunning, ruby red shade that finished with a painted on, matter finish. Perfect for dressing up your outfit, slick this creamy formula on and enjoy your night.
3. Burt's Bees Lip Shimmer – All for keeping lips looking healthy and kissable throughout Autumn, this Burt's Bees addition in Peony is perfect for use on its own during the day as well as on top of a lipstick for an evening look.