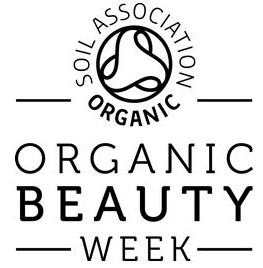 This week officially marks Organic Beauty Week, meaning there's a whole seven days dedicated to embracing natural ingredients that are kind to your skin, body and the environment. (Hurrah!) An initiative backed by the Soil Association, the annual campaign runs from the 19th – 25th September, and aims to educate and empower beauty lovers about the benefits of buying organic products.
From being kinder to the environment, to getting better results from a product, there are many advantages of going organic and the soil association are urging people to look for their logo. Appearing on over 70% of all organic products, the symbol is the most widely recognised organic symbol in the UK.
What are the advantages of organic beauty? 
Well, ultimately it all boils down to the ingredients. It's a bit like cooking. The most nutritious dishes are made from fresh, simple ingredients and beauty products work in a similar way. Just a few advantages are of organic beauty products are:
✔ Earth-Friendly
✔ Less Irritant
✔ Naturally Fragranced
✔ Gentler on the skin
✔ Nutrient-Rich
So, to save you a job, we've handpicked our favourites from some of our best-known organic brands.
Read more: Organic Beauty with Pai Skincare
Aesop Mandarin Facial Hydrating Cream