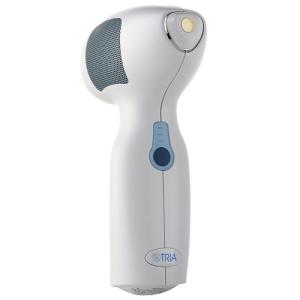 Today in the office after talking about men's shaving & general hair removal this morning, we are also loving this Tria Personal Laser Hair Remover.
We're sick of waxing, shaving, hair lightening creams, depilatories and having to go to the salon every couple of weeks so have decided to finally invest. Home hair removal hair we go. And thanks to the same scientists who developed the laser hair removal technology that they use in salons we can now use this same technology in the privacy of our own home. 
We know it's expensive but it's also a sound investment (or a great Christmas present). We've been totting up the amount we've spent on waxing in the past year and the total is frightening – how much do you think you spend a year on being hair-free?
Hope you enjoy the same great results we're hoping to have.
http://www.beautyexpert.co.uk/tria-personal-laser-hair-remover/10365646.html
Love Sarah xxx