Earlier this month, we were lucky enough to catch up with the anti-ageing skincare god that is Ole Henriksen. We put a number of questions to Ole on his top tips for getting that much-wanted, youthful glow. Here's some of our favourite answers on his anti-ageing tips!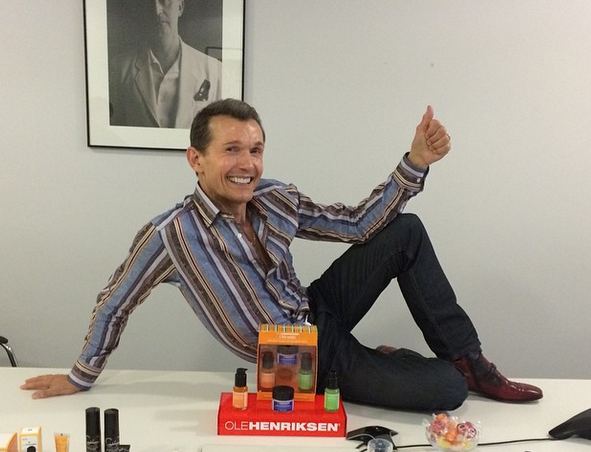 Thanks for joining us Ole! Now, your range is renowned for its' anti-ageing benefits. Which products would you particularly recommend for women wanting to combat fine lines and wrinkles?
The way I create products involves a tremendous focus on exfoliation. Exfoliation is all about shedding your dead skin cells, brightening up the skin, as well as tightening and reducing the appearance of fine lines and wrinkles.
For the women who look in the mirror and say to themselves 'I'm seeing more ageing. My skin has lost muscle tone and it's dull, dry and uncomfortable' – I say to them, use the Ole Henriksen 'Power Peel'. It's a professional grade level treatment and celebrities like Charlize Theron and Katy Perry love it, as it polishes, refines and leaves your skin so rejuvenated. The best thing about it, as well is that even delicate skin can use it – it's not severe.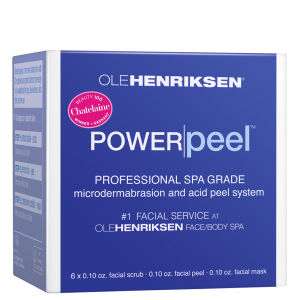 What skin care routine would you recommend to women wanting to make their skin appear more youthful?
Use the Ole Henriksen Invigorating Night Treatment. There's 12 different kinds of alphadroxy acids suspending into algy. The algy is calming, soothing and hydrating, but the acids do all the real hard work. I'd recommend after applying this at night, also apply an oil on top – the Ole Henriksen Pure Truth Youth Activating Oil is deeply nourishing, and is loaded with vitamin A, C and omega 369.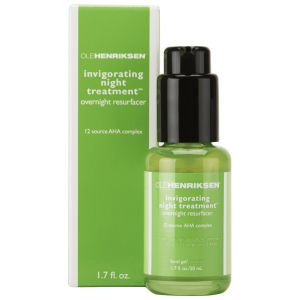 You will see dramatic improvements in your skin if you are consistent in this routine. Make sure you're studying your skin in the mirror once a week in order to connect with your skin and become aware of the improvements you're making. There's nothing wrong with an expressive face, ladies, but you want to look after the elasticity!
What are your general life tips for women on how to have a happier life?
Have fun and smile from the heart. It's so important to walk talk, walk proud and love your body – no matter what you look like. Jane Fonda is an example of this – she's in love with life, and is as modern as a woman today as the younger generation.
I feel sorry for women, there is an expectation to be a super woman – just take inspiration from others, but be happy to be yourself! Make sure you feel proud of who you are and be in love with yourself. You have to look in the mirror and say 'this is me – take it or leave it'. Do not compare yourself to others, you find beauty in everyone.
Finally, enjoy your life and enjoy skin treatments! Take the time to take care of it, it deserves it. When applying, make sure you turn your skin care ritual into a mini medication and 'me time'. Take the time to sit away from your electronic gear and completely relax.
Ahhh. Now don't you just feel so chilled after reading Ole's tips? What a guy! Don't forget, you can shop the full Ole Henriksen range here, including his amazing Christmas gift sets at Beauty Expert which you can shop by clicking on the thumbnails below!