Sensitive skin is on the rise.  When REN started formulating Clean Skincare back in 2000, it was a direct response to their founder's wife having sensitive skin and not finding a range that delivered on promise yet was still pleasurable to use. Her view was that having sensitive skin was tough enough – so why compromise on aspects like performance, purity and pleasure? Today, David Delport, REN's beauty expert, takes over the Beauty Expert blog to uncover everything you need to know about this cult-favourite brand and introduce us to the new Evercalm Ultra-Comforting Rescue Mask …
The History
This will be my tenth year at REN Clean Skincare, and I verge on the fanatical when it comes to understanding what's happening to my skin and what I can do to preserve it. My 'lightbulb' moment was hearing the mantra 'skin more than beautiful, it's healthy'.  This just made complete sense to me.  We put skin health first, and for that we are rewarded with skin beauty, and that's the basic principle that runs through everything we do.  We like to think of it as having a dialogue with your skin – a simple philosophy that's also backed by exciting and challenging innovation, and a deep understanding of skin physiology.
Today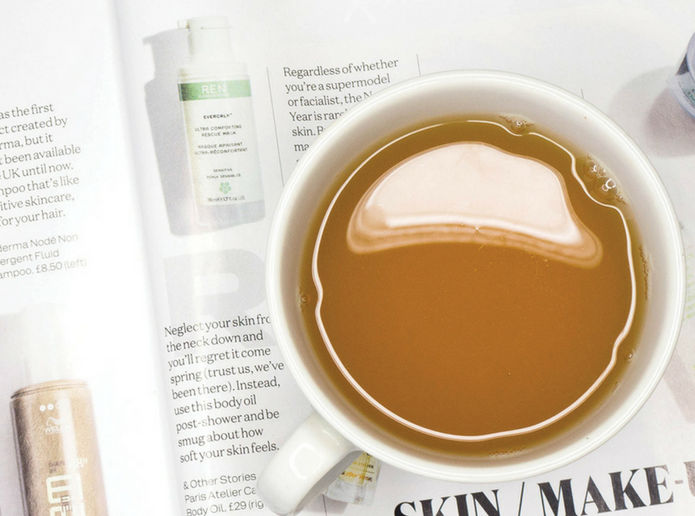 Read More: The Experts: Georgie Coleridge Cole's Desk Essentials
Today I sit on the new product development team and lead REN's global education programme.  It's a position that allows me to listen to what consumers want, work with skin concerns in the 'real world', and then ensure that what we deliver is relevant, exciting, and supports our pillars of Performance, Purity and Pleasure.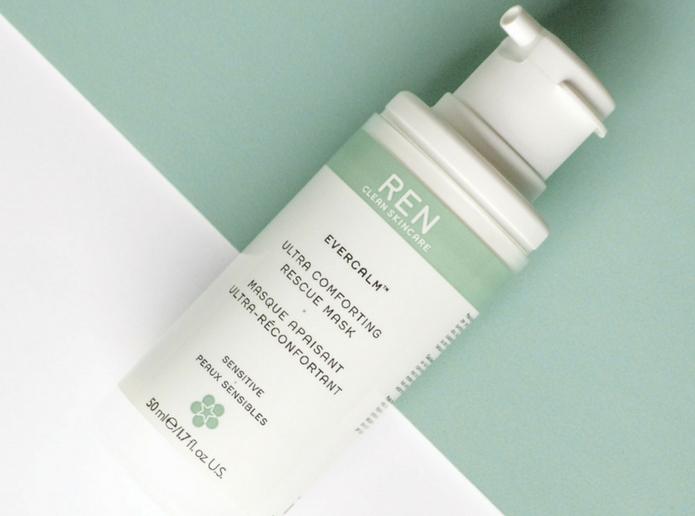 The new Evercalm Ultra-Comforting Rescue Mask joins our top performing Evercalm Range for sensitive skin.  Widely regarded as the sensitive skin specialists, we were committed to bringing a product to market that offered a new route to combating sensitivity.  Sensitive skin can often feel uncomfortable and painful and this pain message triggers the brain to release inflammation and redness to the location of the pain. With chronic sensitive skin this feedback system often spirals out of control – pain leading to inflammation, which then equates to damaged skin, and therefore more pain!  As we know, inflammageing is not a marketing trend, it's a very real trigger for skin and body ageing.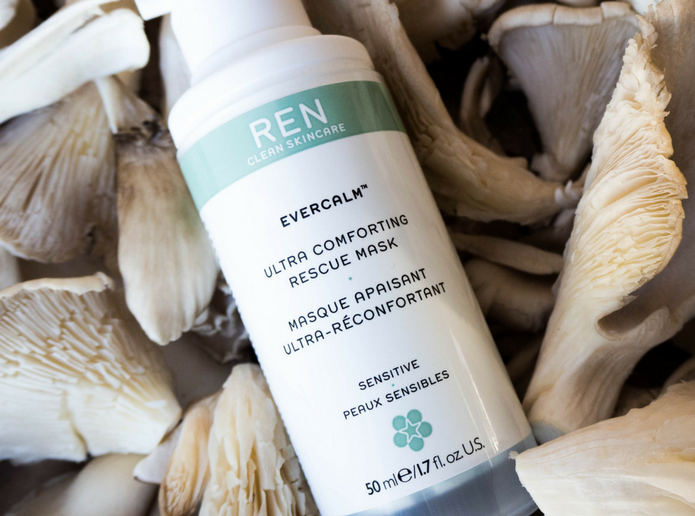 Many formulations effectively treat the symptoms of sensitive skin, but it was important that REN found a direct route to the cause, so we're first to use White Mushroom extract to limit skin-to-brain pain messaging, so your skin can heal efficiently without the added stress.
Read More: When Do The Clocks Go Forward?
We also wanted to create a sensorial experience that gave an instant sense of comfort and wellbeing, so we introduced a scent that's structured with subtle top, middle and base notes – all being 100% natural and allergy tested.  For me (an ex makeup artist) the really exciting piece comes from the texture.  We've incorporated lamellar technology which essentially mimics the structure of perfectly smooth skin.  Not only does this feel really indulgent when applying, but also supports better penetration of our active ingredients.  We've even had feedback from makeup artist partners that foundation application was smoother and skin looked more luminous – so try it as a makeup starter mask for misbehaving skin prone to makeup irritation!
For me it's an essential recovery tool for lifestyle induced skin-stress situations, so while my mind and emotional state may not always be in 'full Buddha', at least I make sure my skin can be!
David's Top Tips: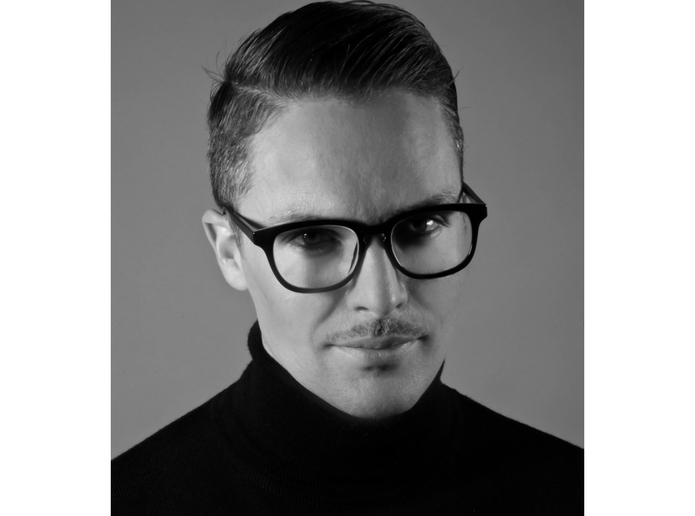 Use after skin treatments like microdermabrasion, chemical peels, micro-needling, fillers and Botox to reduce swelling and discomfort.
Try it as a post-sun aftercare product.
Cold weather combat – essential après ski and for clients who spend time outdoors.
Pre-makeup skin perfecting and makeup priming.
Try a small dab over your PM skincare routine as a comforting leave-on sleep mask.