When it comes to combining technology with skin care,
Astalift
excels every time. These Japanese skin care products were created by the camera brand Fujifilm, who realised that they could utilise their technological processes to create an innovative and effective anti-ageing skin care collection. The creators recognised that the oxidation process involved in colour fading in photographs is also a major cause of skin ageing and freckles, and so set out to apply the theory behind anti-oxidation to their new line of anti-ageing skin care products. They also connected that collagen, as an integral ingredient in photographic film, is extremely important in producing protein in the skin. What's more, they took their experience in the field of nanotechnology used for developing colour in film and applied this to their products so that large amounts of powerful ingredients can deeply nourish the skin and produce noticeable results.
In Japanese, the word 'Asta' means 'tomorrow', whilst the word 'Lift' represents inner beauty shining through when emotions are uplifted. Together, these words embody the brand's promise of beautiful renewed skin. With a vast array of anti-ageing products available you can find the perfect solution to your skin care concerns.

How do I target skin ageing to stay younger looking?
Try out the unique Astalift Jelly Aquarysta Rejuvenating Concentrate Serum to target early signs of ageing, or go for the Astalift Complete Make-Up Remover Oil for an easy everyday way to tend to skin ageing. With a luxury range of treatments available, you'll wonder how you ever coped without these one-of-a-kind Japanese skin care products.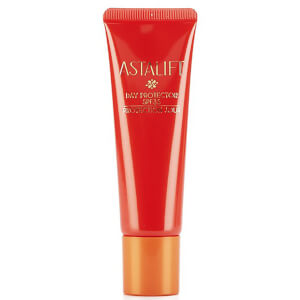 Astalift SPF 35 Day Protector Lotion (30g)
Save up to 50% in the Outlet
Discount already taken from the RRP. Offer valid for a limited time only.



See all