Marie Kondo's recent war on clutter has taken the world by storm. Her book, 'The Life Changing Magic of Tidying Up' has not only become a New York Times Best Seller but has also helped transform the homes (and the minds) of many clutter mavens. The book works on the theory that if you declutter your home properly once, you'll never have to do it again.
Who is Marie Kondo?
Marie Kondo is a Japanese organising consultant who is most famous for her book 'The Life Changing Magic of Tidying Up'. The owner of an organisational consulting business in Japan, she helps people to transform their cluttered homes into a space of calm and inspiration. Now a best-selling author, she has collectively sold millions of copies of her book which has now been translated into a number of languages. Originally written in Japanese, the book has now been translated into a number of languages, including Korean, Chinese, French, German and English.
However, if you don't have time to gut the entirety of your palace, the co-founders of Studio Life.Style, a Hollywood interior design firm, have developed an organisational trick that will help you clear both your home and your brain.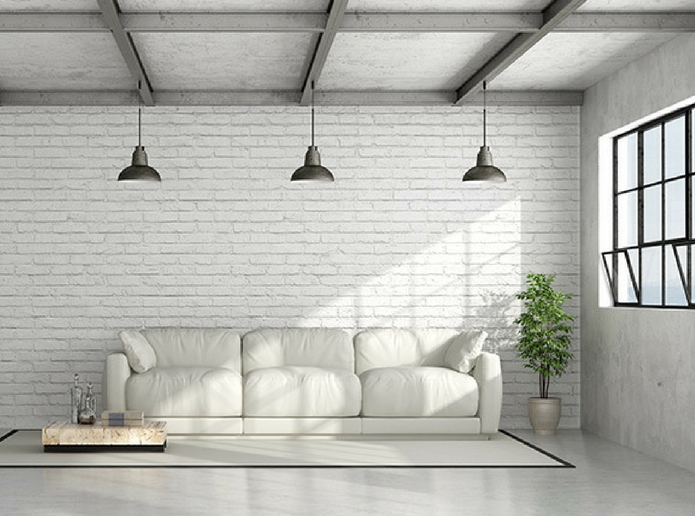 Read more: Best Highlighter 2017
Speaking to Well and Good, Shannon Wollack and Brittany Zwickl, say that whenever you bring something new to your home, whether it's a vase or a new throw, you should remove something else. Call it an exercise of 'mindful minimalism' – clearing both the home and your mind.
 "A lot of times we hold onto things that serve zero purpose in our living space, but we don't realize that once these items are gone, they won't be missed." – Shannon Wollack
The pair believe that this type of 'considered' design is also good for the health as well as the home.
"Aside from the dust factor, clearing out clutter can help improve your mood," says Zwickl. "Organization—and the idea of keeping the items that are most practical and useful—not only benefits your mental health, but can also give you more productivity.
How to Marie Kondo your home
But what to get rid of first? Wollack and Zwickl have rounded up the five things to get rid of first from each room in the house.
Living room: the cluttered coffee table
We all know the one, the coffee table stacked with old issues of Vogue that we'll never read again and coffee stained letters that have been there for weeks.
"Too much on a coffee table is overwhelming and a major eyesore," says Wollack. "We always recommend eliminating everything and replacing [it] with a nice candle and a few great books."
It's good for: targeting unwanted anxiety
Kitchen: Free standing bin
Huge bin which takes over your kitchen? The clean space gurus say that this is an item you should downsize and lock away in a cupboard.
"We find it to be more aesthetically pleasing and guest-conscious to hide [a trash can] in a cabinet or pull-out drawer," says Wollack.
Bathroom: storage cabinets
You might be trying to be organised but excessive storage space can clutter up your life, says Wollack.
Start getting rid of any empty bottles or anything that has expired and you'll be one step closer to making your bathroom and your mind clutter free.
Wardrobe: over-the-door shoe racks
You might be thinking that these are big clutter savers but they're actually not ideal for the health of your footwear.
"These always tend to squish our clients' shoes, making them the first to go when we're overhauling a closet," says Zwickl. "We recommend replacing with simple shelving or individual boxes."
Bedroom: trunk at the end of the bed
The tidying sentiment is there, you've dumped all of your prize possessions in one neat place. But ask yourself how often you actually dig these possessions out? The chances are it's round about never. Wollack explains that it's because usually trunks are a great place to store 'junk'.
Expert tip: choose the things that you really can't live without, put them in to under bed storage and resist the urge to add to it. This way you it won't be as easy to dump and run.
Read more: Spring Handbag Essentials