Cleansing just took a whole new turn. Think you need a heavy cleanser to remove stubborn makeup? Think again. Beauty Expert's latest brand, Glov Hydro Dermaquillage, has rewritten the rules of makeup removal and created a revolutionary cleanser that only requires water to work.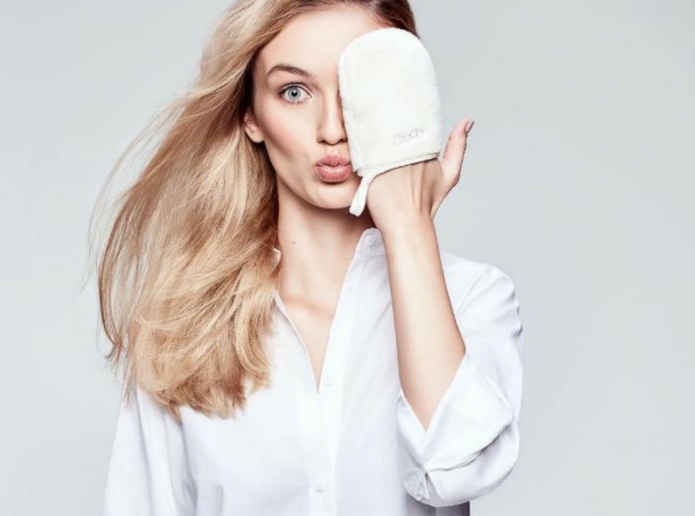 How does Glov work?
No matter how well we cleanse sometimes you feel like you need that little extra 'scrub' to remove stubborn makeup. Made from unique micro-fibers that are one hundred times thinner than human hair, Glov Hydro Dermaquillage products gently remove makeup, allowing you to cleanse the skin without product. Acting "like a magnet when wet" the microfiber technology removes toxins, leaving skin glowing, clean and dewy fresh.
Who is Glov good for?
Removing heavy makeup and waterproof mascara without product, it can be used on all skin types but is ideal for those with sensitive skin. It's also ideal for those who prefer all-natural products and want to avoid parabens and chemicals.
The brand have developed a 'Glov' for each skin type, including the Glov Expert Hydro Cleanser for Dry Skin and the Glov Expert Hydro Cleanser for Oily and Mixed Skin. Each product has been adapted to meet the needs of each skin type. For example, Glov for dry skin has light and round shaped fibers to help to avoid further dryness whilst the Glov for oily and mixed skin is twenty percent thicker to combat excess sebum and toxins.
How do I use Glov?
Put your hand inside the Glov and wet it under running water.
Apply the Glov to your eye.
Using the other side of the cloth wash the rest of your face, neck and décolletage.
But how to I wash it?
Rinse with soap and water after every use, ring it out and leave it to dry. The shape has been designed to help it dry quicker – making makeup removal quick and easy. It can also be washed by hand or in the washing machine.