Dr Marko Lens knows how to deliver good skin. He not only specialises in plastic and reconstructive surgery, invasive non-surgical facial rejuvenation and specialised surgical care for patients with moles and skin cancer, but has used his research and knowledge of the skin functions to formulate his skin care range, Zelens.
Dr Marko Lens
"I have been researching skincare and anti-ageing since 1993 and I always wanted to create a line that would be based on my anti-ageing research and clinical experience. The selection of ingredients was really important to me as I wanted to include only ingredients with proven efficacy. All of our Zelens formulas contain multiple ingredients and the most difficult part was to actually combine them together and be certain that I had achieved perfect synergy. Zelens is different from other brands… first all of the products are based on my research in the field of skin cancer and skin aging, and secondly we utilise a combination of high-tech ingredients (peptides) with pure molecules extracted from plants. I was also inspired by traditional Japanese herbal medicine – Kampo – selecting plants and combining them in one formula. I'm proud of our science and clinical results – we perform hard-core research to prove the clinical efficacy of our formulas.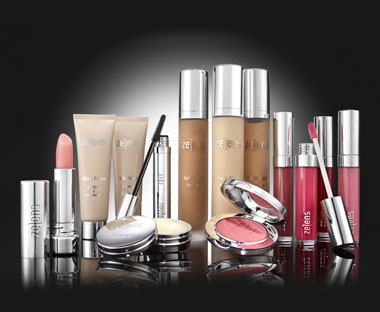 Zelens Active Colour cosmetics range
I'm delighted to have launched our new Active Colour range – a new innovative treatment make up line, based on a new scientific approach to colour cosmetics using advanced technology combining both high-tech and natural ingredients. I wanted to create a range of beneficial make up products that not only provide a colour pigment necessary to achieve a luminous and glowing complexion, but at the same time effectively trigger cellular processes necessary for skin regeneration and repair.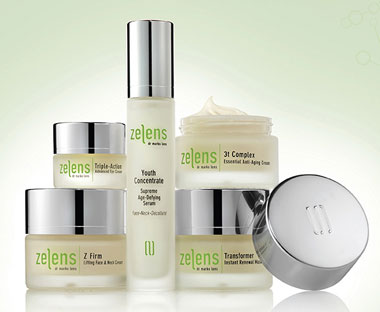 Zelens skin care range
A couple of my favourite products would have to be our Zelens Daily Defence SPF30 for the face, which I formulated using novel micro-encapsulation technology that provides daily broad-spectrum protection against UVA and UVB rays. Enriched with powerful antioxidants, Daily Defence reduces free radical formation and helps to prevent sun damage, to reinforce the skin's natural barrier and to combat the signs of premature skin aging. This unique sunscreen offers both 'protection and repair' in one formula! I also love our Active Colour Youth Glow foundation as it not only provides pigment (which is encapsulated in the formula) but it helps to reduce the signs of stress and fatigue and creates a smooth, even-toned complexion with a glowing finish. It's also infused with antioxidants from green Shiso leaves and photo-luminescent diamond particles to help blur the appearance of wrinkles and imperfections."
Want to know more? Pre-order quality cosmetics and skin care by Zelens today at BeautyExpert.com discover the wonders for yourself! Save with free delivery worldwide.