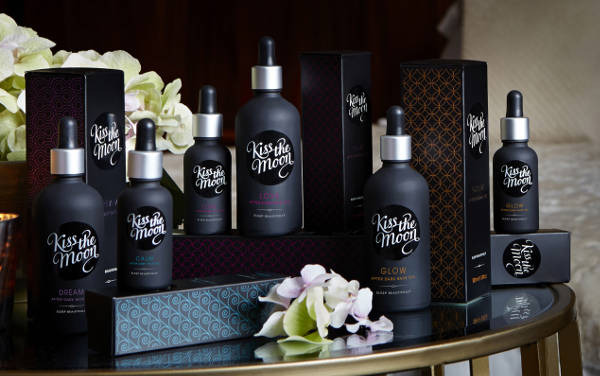 There's nothing better than changing into your pyjamas, crawling into bed and snuggling up with your faithful hot water bottle after a long, chilly winter's day. But, there's nothing worse than being wrapped up in bed thinking about how you just can't sleep! When the wind is howling and the rain is battering down, it can be hard to block out the distractions of the outside world – which is where Kiss the Moon comes in!
If you're pulling your hair out wondering how to fall asleep, these fab oils are designed especially to guide you peacefully to the land of nod, and all are infused with lush scents and fragrances to calm your mind and body before bedtime. Whether you'd love a calming bath oil for your evening soak, or a soothing facial oil to add to your night time routine, you could discover your ultimate sleep solutions here at BeautyExpert.com!
Kiss the Moon After Dark Face and Bath Oils – Glow
These indulgent oils are full of citrus and floral fragrances which are blended to lift your spirits and banish anxiety. Not only this, but the orange tree essence in the Glow face and bath oils softens the skin and helps to rebalance the natural equilibrium of the skin- fancy!
Kiss the Moon After Dark Face and Bath Oils – Love
If your skin is a little bit more aged, then the Love face and bath oils are a must-have! The lush combination of roses, palmarosa and ylang ylang will keep your skin looking youthful whilst relaxing you into a peaceful snooze, and added frankincense will erase those niggling worries that so often keep us awake at night.
Kiss the Moon After Dark Face Oil – Calm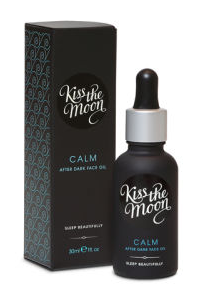 Had a stressful day? Leave those pressures behind with the Calm face oil! Pat onto your face and neck to feel the super benefits of some seriously soothing ingredients, including Chamomile, Sandalwood and Jasmine Absolute. Just you wait – you'll be rid of stress and full of optimism in no time, with healthy skin to top it off!
Kiss the Moon After Dark Bath Oil – Dream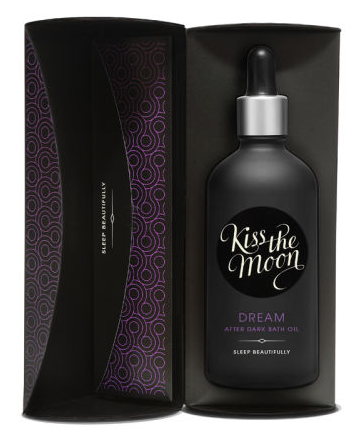 This is one for those who suffer from sensitive skin. The Roman Chamomile in the Dream bath oil is super soothing for dry skin, and will also help to treat testing aches and pains. Plus, this lush bath oil contains lashings of lavender to calm your spirit and to encourage new call regeneration. Just drip into your pre-bedtime bath and let Kiss the Moon work its magic!
Are you having trouble sleeping this winter? Put an end to those restless nights with face oil and bath oil from Kiss the Moon here at BeautyExpert.com! Free delivery available.