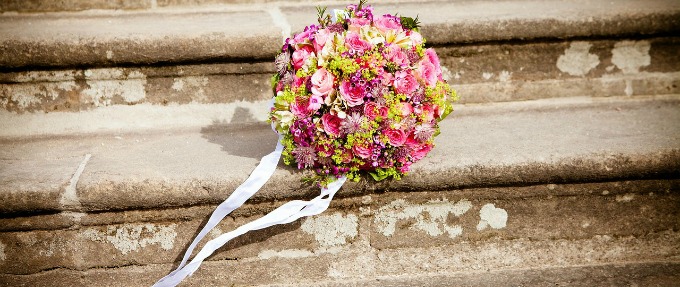 All this week, we've been giving the classic wedding rhyme "something old, something new, something borrowed, something blue" a Beauty Expert twist.  We've celebrated something old with the Eight Hour Cream – the cult classic from Elizabeth Arden. It's a beauty staple that's certainly stood the test of time, and with so many uses, it's a must-have for the run up to your special day.
Now it's time to celebrate "something new", and for this, we bring you the gorgeous Limited Edition Rosewater Balancing Mist Intense from Jurlique.
If you're not already familiar with Jurlique, then let us tell you a little bit more about this luxury skincare brand. Jurlique are leaders in Australian skincare with their motto being nature + science = beauty. They're a brand who are true to their word, and this is what we love the most about Jurlique. With their ingredients free from synthetic chemicals, pesticides, herbicides and insecticides, each of their hand-picked products go through a unique Bio-Intrinsic process. It's a three-stage process that creates the most purest and powerful skincare products; processed on their very own organic farm in South Australia.
Each year, Jurlique release a limited edition of their bestselling Rosewater Balancing Mist. This year's  comes in a super pretty pink and gold bottle, packaged in a gorgeous floral box. We can't get enough of this magical mist at the Beauty Expert HQ. It's the ultimate go-to-product to get you looking radiant as ever on your special day.
It's blended with five different extracts of rose and is bursting with a load of natural anti-oxidants. It hydrates and conditions your skin as well as protecting it from external factors too. For keeping you cool on your wedding day, look no further. It's refreshing but light, so you can use it as often as you'd like throughout the day. It can also be used as a toner after cleansing. Oh and it smells amazing too!
By purchasing the Limited Edition Jurlique Rosewater Balancing Mist, you'll also be supporting charities that help women and children improve their quality of lives. The money raised also goes to making the world a more beautiful place to live.  This just goes to show how Jurlique are a fabulous brand both inside and out!
How will you be celebrating this classic wedding tradition on your wedding day? Have your tried the Limited Edition Jurlique Rosewater Balancing Mist Intense? Share your thoughts in the box below and tag any of your pictures with #BETHEBRIDE @BeautyExpertCom on Twitter and Instagram.  Free Delivery Worldwide at BeautyExpert.com.